Hofstra University Unveils New $75M Innovation Hub in Uniondale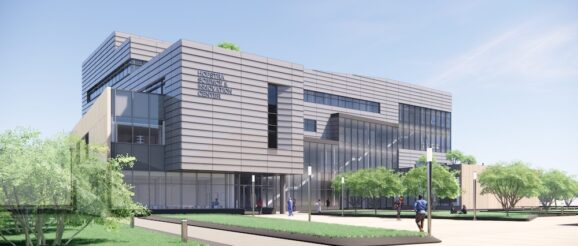 Earlier this month Hofstra University celebrated the opening of a new $75 million science center in Uniondale, Long Island. The 75,000-square-foot facility known as the Science & Innovation Center is a collaborative venture between the Hofstra/Northwell School of Nursing and Physician Assistant Studies and the Fred DeMatteis School of Engineering and Applied Science, and aims to provide a dynamic STEM education hub for aspiring scientists, engineers, and healthcare professionals.
The modern structure is built to encourage interactive learning and cross-disciplinary collaboration. It houses state-of-the-art labs and simulation wings, offering students a hands-on experience in a range of STEM fields from medicine and surgery to biomedical engineering. The facility is seen as a significant step towards blending academic learning with practical skills, preparing students for real-world challenges.
"With this state-of-the-art facility, Hofstra is empowering the next generation of leaders who will shape the workforce with their talents across healthcare, engineering, technology, and research," said LIREDC co-chairs Linda Armyn, president & CEO at Bethpage Federal Credit Union and Dr. John Nader, president of Farmingdale State College.
The Empire State Development backed this initiative with a $25 million capital grant, underscoring the state's commitment to investing in future workforce development in science and healthcare. The support from state entities highlights the broader vision of fostering innovation through education. The innovative facility not only elevates Hofstra's academic offerings but also sets a precedent for investment in education and workforce readiness in New York.
Subscribe to YIMBY's daily e-mail
Follow YIMBYgram for real-time photo updates
Like YIMBY on Facebook
Follow YIMBY's Twitter for the latest in YIMBYnews