How can business harness the power of sustainable design to drive innovation and build resilience? | Cambridge Institute for Sustainability Leadership (CISL)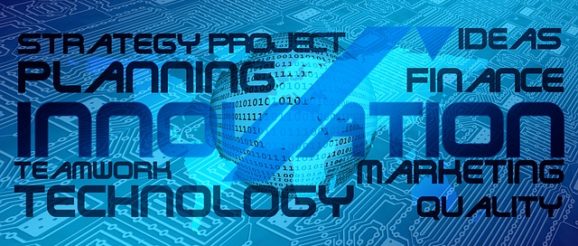 04 October 2023 – The 2020s are the decade we have to deliver on the UN Sustainable Development Goals, which are known as the greatest challenge of our time. 
They represent a global shared agenda and consensus between 193 countries. This is a defining moment in time for business, representing a potential $12 trillion opportunity and 30 million jobs created by 2030 [1]. The UN Global Compact states that to deliver breakthrough innovation for the SDGs we need new mindsets, business models and disruptive technologies [2].
At the Cambridge Institute for Sustainability Leadership (CISL), we believe that to move towards a shared sustainable future, business as usual is no longer an option and that we need a rewiring of the economy [3]. One of the most promising solutions we have at our fingertips is to innovate and identify new forms of value creation [4].  This means that we need to foster innovation across organisations to create new business models, products and processes that align sustainability and commercial performance. Those who fail to do so will ultimately be left behind.
Sustainable design as a lens for business innovation
It is easy to think of innovation as the remit of the inventor and sustainability as the job of a small, dedicated team – yet we need thinking on a much bigger scale and as part of everyone's job.  I am a tutor on CISL's online course Business Sustainability Management (BSM), where we welcome students from all functions and business disciplines. We encourage everyone to consider themselves innovators and designers who bring their unique skills and experience to solving our shared systemic challenges. Though not always unique to sustainability, design approaches and philosophies entail a mindset or pragmatic way of thinking that can be used for tackling socio-ecological problems [5].
So, what are the new mindsets and approaches needed to deliver breakthrough innovation?
Systems thinking: An approach to problem-solving by viewing 'problems' as parts of an overall system, rather than reacting to specific parts, outcomes or events and potentially contributing to further development of unintended consequences in the process. At CISL, we believe that we need systems thinking that moves from rhetoric to action. An example of how we do this is through our Corporate Leaders groups, where we look at the business ecosystem and regulatory environment, to collectively advocate for policy that will drive systems change.
                    "We need to collectively innovate to achieve courageous systems change. There is no time to waste."
                    – Paul Polman, former Unilever CEO, Founder, Net Positive
Biomimicry: Emulating practices and principles found in nature in design to create more sustainable products and structures. Mimicking nature has led to breakthrough innovations such as the hummingbird inspiring the shape of high-speed trains or the fins of humpback whales informing the design of wind turbines. In organisational design, businesses learn about communication from plants or engineering cross-pollination of ideas to drive innovation.
                    "Look deep into nature and you will understand everything better." 
                    – Albert Einstein.
Circular economy: A systems solution framework based on three design principles, eliminate waste and pollution, circulate products and materials and regenerate nature. The Entopia building is CISL's ultra-sustainable home; from the outset, the retrofit project prioritised circular design, aspiring to demonstrate how global challenges can be meaningfully addressed at the scale of a single building. Circular design leads to exciting innovations across sectors; it's worth exploring the Ellen MacArthur Foundation's bank of examples.
                    "If we could build an economy that would use things rather than use them up, we could build a future." 
                    – Ellen MacArthur, Founder, Ellen Macarthur Foundation.
On their own, approaches such as systems thinking, biomimicry, or circular economy run the risk of seeming abstract or inaccessible. Success depends on anchoring innovation and imagination in practical actions that deliver a positive impact. We need to remember that the reality of the business world means we don't often have the opportunity to design business strategies from scratch, and we do not exist in isolation; we can achieve more together.
Today's wicked problems are too complex for any one actor to solve alone.
Shaping a sustainable future unites organisations with a shared purpose and calls on us to foster radical collaboration over competition. Over the past year, I've been convening a conversation that explores the leadership we need to accelerate sustainable action, and its two key levers for change are to empower innovation and radical collaboration.
The UN-backed race to net zero drives collaboration and innovation between unlikely actors. This can be seen in pre-competitive projects like Bankers for Net Zero or cross-sector platforms like Transform to net zero.
The World Economic Forum's Scale360° Playbook brings together technologists, researchers, entrepreneurs, and governments to develop new solutions and rethink value chains. And CISL's Entopia is home to Canopy, where we nurture and accelerate impact-focused sustainability startups and help major organisations harness innovation to drive transformation.
Supporting your innovation journey
The scale of today's sustainability challenges can feel overwhelming and insurmountable. Yet the innovation we see is extraordinary and should serve as a constant source of inspiration and hope.
In the words of Christiana Figueres, "Human innovation got us into this mess, and human innovation can get us out of it."
If you are curious about deepening your knowledge as a sustainable designer or building your organisation's capacity to unlock innovation, learn more about CISL's 8 week online course on  Business Sustainability Management.  If you are a startup, scale-up or entrepreneur, we welcome you to join us at Canopy.
References:
[1] Accounting for Sustainability (ed.), (2019) Financing our Future Update. Available at: https://www.accountingforsustainability.org/financing-our-future.html [Accessed: 26 September 2023].
[2] UN Global Compact, (n.d.) Breakthrough Innovation for the SDGs. Available at: https://unglobalcompact.org/take-action/action-platforms/breakthrough-innovation [Accessed: 26 September 2023].
[3]  University of Cambridge Institute for Sustainability Leadership (CISL). (2015, July; updated 2017, November). Rewiring the Economy: Ten tasks, ten years. Cambridge, UK: Cambridge Institute for Sustainability Leadership. Available at: https://www.cisl.cam.ac.uk/resources/low-carbon-transformation-publications/rewiring-the-economy-ten-tasks-ten-years [Accessed: 26 September 2023].
[4] 'The future of sustainable business: Reflections from 30 sustainability leaders', University of Cambridge Institute for Sustainability Leadership (CISL), Working Paper 01/2018
[5] Buhl, A. et al. (2019) Design thinking for sustainability: Why and how design thinking can foster sustainability-oriented innovation development. Journal of Cleaner Production, Vol. 231. DOI: https://doi.org/10.1016/j.jclepro.2019.05.259.