How Clothing Stores Drive Retail Innovation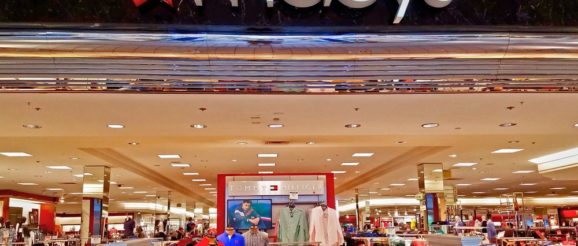 To learn more about their customers and increase foot traffic, retailers are testing out new business ideas. Clothing stores, in particular, are trying out new ways to showcase and sell items. In some cases, retailers are dedicating small spaces to brands inside their brick-and-mortar stores.
Macy's, for example, is testing out pop-up stores in 10 cities in a concept called "The Market @ Macy's." Through these in-store installations, the retailer could gain insights into customer preferences and drive customers to visit stores.
The vast majority of retailers believe in trying new business approaches. According to the PYMNTS Retail Innovation Readiness Index, 85 percent believe they need to innovate to stay competitive. And among large retailers, 82 percent said innovation is necessary for continued success.
Clothing and apparel stores had an average index score of 45.3. Nordstrom, in particular, is planning to add two more locations for its Nordstrom Local concept in Southern California, and is also considering bringing the concept to other cities. With the small store concept, shoppers can access personal stylists and on-site tailoring, and customers can tap into omnichannel features such as buy online, pick up in-store. In an interesting twist, Nordstrom's concept store doesn't have dedicated inventory. The store also features a bar — because shopping is thirsty work — and functions as a pick-up and drop-off station for consumers. Orders placed before 2:00 p.m. can be picked up on the same day, and tailors will be available for alterations or to help members of Nordstrom's Trunk Club.
Sporting goods, toys or hobbies had an average index score of 42. Dick's Sporting Goods, for instance, is stepping up its omnichannel efforts after taking its eCommerce channel in-house, focusing on speed of checkout in brick-and-mortar stores and online. In addition, the retailer has recently tested placing lockers near store entrances, allowing customers to place an order online and pick it up in a store within an hour without having to work with a staff member. "This is just one example of a new, agile approach we are taking to innovation, through which we are rapidly experimenting to optimize our omnichannel experience, learning quickly and moving to solutions," Dick's Sporting Goods President Lauren Hobart said in an post-earnings conference call in May.
Home furnishings had an average index score of 29.0. In March, IKEA announced plans to maintain or increase its heavy level of investment in eCommerce and brick-and-mortar efforts to evolve with changing shopping habits. The home furnishings retailer plans to grow its online business to compete with Amazon, which has two new furniture brands, and to add versions of its showrooms geared toward city centers. In addition, India's Flipkart and Germany's Otto and Home24 also compete with IKEA. "Of course, you can see online players such as Amazon and Flipkart growing," Juvencio Maeztu, IKEA's CFO, said earlier this year. "What is more relevant than ever is to be as close as possible to the consumer — it has much more power than before."
Food and beverage stores had an average index score of 26.9. To help customers retrieve their online grocery orders, Kroger and Walgreens are teaming up for an experimental program. Shoppers will be able pick up their supermarket orders at 13 of the pharmacy's brick-and-mortar locations in the pilot. Walgreens also plans to offer a selection of private-label Kroger products. In an announcement, Kroger CEO Rodney McMullen said, "This concept brings together the best of two great brands to rethink convenience and redefine the way America shops for food." Following the news, Kroger shares rose by about 1 percent during premarket trading. Walgreens Boots Alliance Executive Vice Chairman and CEO Stefano Pessina said in the announcement that "this innovative new concept is an opportunity to test and learn, as we determine how we can best work together to further elevate our customer offering."
Books and music stores had an average index score of 18.9. Betting that its popularity with online shoppers will translate into brick-and-mortar sales in Washington, D.C., Amazon opened an Amazon Books location in the nation's capital in March. The store occupies a space that formally housed a Barnes & Noble store in Georgetown. The location is stocked with books, electronics and toys, among other items, but this bookstore is unique in that there are no price tags. To find out how much an item costs, customers have to use Amazon's mobile app to scan the item. If a customer doesn't have a phone, they can use a scanning machine in the store. For Prime members, Amazon will charge the same price for store items as it does online.
When it comes to The Market @ Macy's, the concept serves as a platform for discovery that is new to the retailer. Macy's EVP of New Business Development and Innovation Marc Mastronardi told CNBC, "We have not [before] had a model in which we have provided [Macy's retail service] to a really diverse set of categories coming into our space." The idea is that retailers are tapping into their resources to find new ways to meet the wants and needs of the modern consumer.
Share
Print
Email