How Levi's keeps innovation in its jeans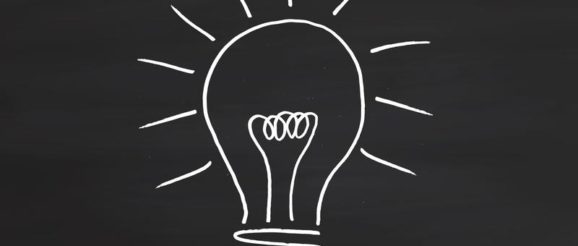 When your company is credited with creating a product as enduring as blue jeans, it might be easy to rest on your laurels. But despite it being almost 150 years since Levi Strauss patented his iconic trousers, his eponymous company is continuing to innovate both in product and service.
Speaking at the SAP CX Live conference in Barcelona, Levi Strauss' product manager, Melissa Mahar, discussed how in 2017 her company partnered with Google to create the Project Jacquard cycling jacket, which can take touch input on the sleeve to control a smart phone.
She also described Project FLX, which uses lasers to achieve finishes on fabric which were previously achieved using chemicals.
"It cuts the manufacturing time and allows us to respond to fashion trends a lot faster," Mahar said. "And it is also a more sustainable approach. Levi's prides itself on being very sustainable and helping the environment."
Two years ago, Levi's decided to apply that same spirit of innovation to the experience it offered customers through its Levi.com and Dockers.com websites. The company had begun running into technical and usability issues on its existing platform, and innovative new ideas were simply not feasible. Hence it decided to invest in a new ecommerce platform from SAP Hybris, and in 2017 kicked off its Project Zen revamp.
"We were doing well but knew what worked right now and yesterday wasn't going to work tomorrow," Mahar said.
While the desire to be innovative was a key driver for the revamp, Mahar said the strategy was focused first on the basics, and took advantage of out-of-the-box features to address usability issues and customisation, with improved search and navigation and checkout optimisation.
"Within a year, we launched US and Canada, and within 14 months we launched Europe as well," Mahar said. "Customers really like faster websites, so our performance improved. And we also had better tools for business users to be able to curate the site more effectively, as well as new promotional capabilities. Knowing we are a global brand, being able to expand to different countries faster was a really key goal."
Pacing yourself
While the company had big ambitions, Mahar was aware she would not be able to take on all of them in the first year.
"What we did was get this our fast to our customers, but really listened to the data as well as consumer insights to figure out what are the features that we want to prioritise," she continued. "In the course of the last five to six months, we have really focused on getting that right."
Now Levi's is bringing its innovative thinking to life, launching its first online customisation tool a month ago.
"For a while in the store we have had these cool tailor shops that allowed you to customise the product, and we wanted to bring that same experience online, because we know this drives a lot of loyalty and excitement," Mahar said. "Today you are able to customise your Levi's jacket and your t-shirt. People have just been really thrilled to see this. The engagement is through the roof and we are really excited about the extension of this feature and what it means for adding different product types as well as expanding to other countries."
Levi's has also used SAP to underpin its in-store systems for sales associates, enabling them to assist customers by ordering products when they might be sold out of a specific size or style, or to show customers different styles or colours that might be not be carried in their store.
"One of our key pillars is around connecting the online and offline experience together a little more seamlessly," Mahar said. "We launched two months ago in our European sites and it has been very well received. It also brings awareness to our online stores. That has been very helpful and helped us save the sale and even extend the sale."
The company is now assessing the use of voice to augment its site search functionality. This was launched to a subset of customers on the Dockers.com website two weeks ago.
"What we are doing is testing it on a subset of users coming to our site to understand the perception around that and how we can layer that in into our experience," Mahar said.
Ultimately, she believed the investments in ecommerce would help Levi's create a more differentiated experience, connecting the online and offline stores while also providing a platform for experimenting with new and existing technologies.
"Without focusing on the basics we would have never been able to do that," Mahar said. "A lot of times people talk about innovation and they like to gloss over the all the fun things, but it really starts with getting the basics down right. And our team is set up now to really focus on this, while we also leverage some of these more innovative technologies., but it wouldn't have been possible without SAP."
Check out more of CMO's retail case studies:
Brad Howarth travelled to the SAP CX Live conference as a guest of SAP.
Follow CMO on Twitter: @CMOAustralia, take part in the CMO conversation on LinkedIn: CMO ANZ, join us on Facebook: https://www.facebook.com/CMOAustralia, or check us out on Google+: