How Organizational Design Technology Can Help Put the 'Human' Back into Human Resources Management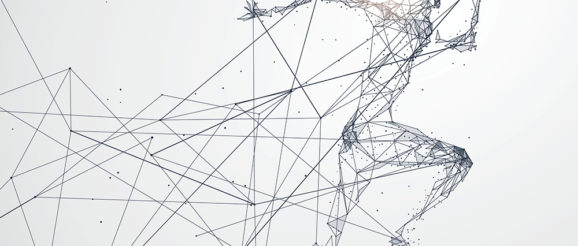 In recent years, technology has swept through the world of human resources—so much so, in fact, that the HR departments in many large organizations are facing the risk of losing touch with the living, breathing "resources" they're tasked with managing as they busily deploy automated tools to recruit, screen, and hire job candidates all the way through to evaluating and managing their performance once they're hired.
Source: liuzishan / iStock / Getty
However, used with a clear perspective on organizational goals, technology actually has the ability to give enterprise-level business and human resources executives a much deeper and reliable analytical perspective on the real-world structure of their organization. In fact, technology can empower HR teams to be much more creative, flexible, and, indeed, human as they work to improve worker productivity, team collaboration, and workplace diversity and inclusion on a global scale.
HR Is Rarely Adequately Equipped for Major Organizational Changes
One particular area where HR professionals often need the most help to proceed confidently on a decision-making path is when they're faced with major organizational change, such as that brought on by a merger and acquisition (M&A), reduction in force (RIF) activity, or strategic restructuring. Because the ultimate strategic success of any such changes depends so much on effectively aligning an organization's structure with its overall business objectives, there's a lot at stake.
For the longest time, the kinds of organizational management and HR processes associated with making deep structural change were primarily handled through a jigsaw puzzle of disjointed applications, including spreadsheets, paper files, and ad hoc analysis projects. However, even with the advent of human resource information systems (HRIS) and human capital management (HCM) systems, something has been lacking.
Yes, HCM and HRIS platforms have helped companies improve their ability to manage their workforce and employee data, but they haven't been particularly helpful for handling major organizational change projects such as M&A activity. This is because these systems were never intended to measure or evaluate the potential impact of organizational change scenarios on the specialized skills, roles or responsibilities, or geographic work locations of the humans dispersed throughout the organization.
The fact is, most HR professionals traditionally are not used to viewing data and providing reporting to help guide the business-critical decisions their executive audience demands to see.
This is tough given that being able to see the structure of the future organization in a comprehensive visual format that includes photographs and pertinent employment and personal data for individual employees anywhere in the organization can provide many valuable insights into the organization's strengths and vulnerabilities that would be difficult to grasp by looking at a simple line item in a spreadsheet.
However, adding a visual representation of where people reside within the organization can have a dramatically positive impact on the HR decisions that will ultimately affect them.
In part two of this article, we will explore how these challenges can be met with organizational design software.
Sebastiaan Bos is the head of product management at Nakisa, a global leader in enterprise business solutions for organization transformation and organizational design. View Nakisa's , Facebook, and LinkedIn.