RYOT To Open Innovation Studio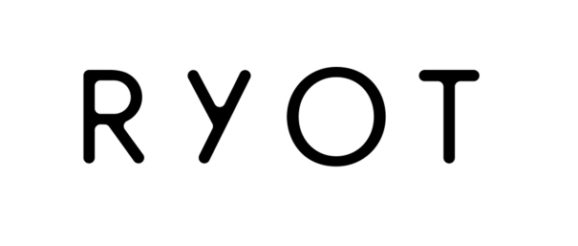 RYOT is opening a new production facility in Los Angeles this fall to experiment with forms of storytelling that leverage parent-company Verizon's 5G wireless technology.
Located on Verizon's Playa Vista campus, the new RYOT Innovation Studio will be equipped with some of the latest post production, graphics, audio and finishing capabilities. It'll be near Verizon's new Los Angeles 5G RYOT Lab, which offers storytellers a place to try out entertainment experiences, such as augmented reality and , that would benefit from the promised faster speeds and reduced wait time of the next-generation wireless technology.
"It's going to be disruptive to most industries," said RYOT CEO and Co-Founder Bryn Mooser told Deadline, adding that 5G holds the potential to "change the way that we interact and consume content in the next couple of years. We're building a studio to make sure we're at the bleeding edge of that innovation."
The RYOT announcement comes as Verizon said Los Angeles would be one of four markets where it plans to launch 5G broadband internet service in the home in October. Verizon says customers can sign up starting on Sept. 13 for the service, which will cost $50 a month for existing wireless customers and $70 a month for non-Verizon customers.
RYOT's new studio will boast high-end motion capture technology (Vicon, Cubic Motion) for filmmaking, visual effects and in augmented and mixed reality applications. It aims to deliver near-cinema quality CG animation in real-time, through use of video game technology and cloud-based rendering. RYOT's studio operations will support everything from live animated broadcasts to combined live-action/computer generated performances. It'll even feature portable "capture suits" that allow for on-the-street style dispatches.
Through the use of traditional photography — alongside architectural surveying techniques, scanning and depth sensing camera technology — the studio will be able to capture and digitize three-dimensional objects, people and spaces. This has application for immersive entertainment.
The technology will support the detailed capture of real-world materials and textures, which is a major component of rendering photorealistic content. The space will house an array of synchronized video cameras, lighting, and sensors that can be positioned around an individual or group to help generate 3D, holographic representations that can be experienced in a multitude of immersive formats.
RYOT plans to partner with brands, organizations and entertainers, including corporate sibling Yahoo Entertainment, to create content in the Innovation Studio.
The studio has been in the vanguard of immersive entertainment, creating some of the first VR films for news outlets like HuffPost, Associated Press and The New York Times. One AR partnership with Hearst brought the cover of Time magazine and Sports Illustrated to life.
Continuing to invest in creating the content formats of the future, RYOT will expand its efforts to create award winning AR and VR films and experiences in major verticals including sports, entertainment, finance and news.