How to Web Conference 2022: The hot spot for startups & innovation in Eastern Europe this year! (Sponsored) | EU-Startups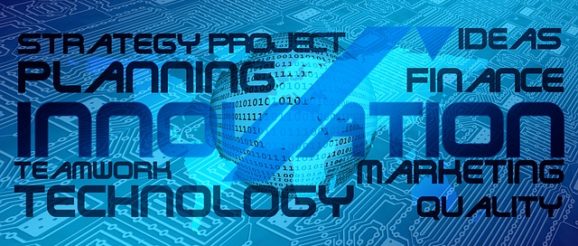 This September, the hottest startups in Eastern Europe, founders, investors, and witty entrepreneurs are gathering at How to Web Conference 2022 –  a flagship event for startups and innovation in the region. The conference brings together unique opportunities for networking, collaboration, entrepreneurship, and a €465K investment prize for the hottest startup to enter their Spotlight competition.
What's it all about?
On a mission to connect bright minds with the possibilities of tomorrow, How to Web creates the perfect context to do so.. At its 11th edition happening this year, and the first physical edition after a pandemic break, the event is awaiting 2,000 participants from Eastern Europe to get together, connect, seize collaboration and business opportunities and solidify their expertise with insights from 50+ industry experts.
The conference takes place on September 21,22 at the most modern event space in Romania — Face Convention Center Bucharest. This is what you can find there:
How to Web is a reminder of how quality connections can spark when having the right context. It's now the last few days that you can get your ticket at a special price – so, don't hesitate to secure your ticket now! Prices increase on September 8th. These are the last days when you can get your best-priced ticket, as the prices will increase on September 8th. 
A €465K investment prize for early-stage startups
Dedicated to early-stage startups, How to Web's Spotlight program represents one of the best platforms for accelerating business growth, as founders have the opportunity to connect with over 100 internationally recognized mentors and some of the most active investors in Central and Eastern Europe, to present their innovations in front of more than 2,000 conference participants and compete with the best startups in Eastern Europe for the grand investment prize, worth almost half a million euro.
The applications are open until September 1st, and the organizers expect over 250 registrations. This competition invites all Eastern European technology startups with high scalability potential, a product with proper stability and traction, a business life of up to 5 years, and up to a maximum of 1 million euros in investment so far. Of the total of registered startups, 40 will be selected and will enter the Spotlight program on September 20.
During the 2-day competition and matchmaking program, happening at How to Web conference, participants will interact directly with global experts in investment, innovation, or scaling, from companies such as Credo Ventures, Startup Core Strengths, Google, BRD – Groupe Société Générale, Orange Romania, Mind the Product, Infobip, UiPath, Point Nine Capital, Mastercard, Underline Ventures or Techstars. Moreover, most of How to Web's speakers for this conference edition are also eager to take part in the mentoring program from Spotlight, enabling founders with access to numerous areas of expertise.
Interested startups can visit their dedicated page and apply by September 1st if they want to be enrolled in the program.
Last days to apply and get your ticket
Are you an early-stage startup focused on growth and in need of feedback or support in the next step of your journey, either product, business, or investment related? Then How to Web's Spotlight is your way to go. Apply today to skyrocket your growth!
Moreover, if you're interested in witnessing innovation being born or connecting with all the interesting professionals at How to Web Conference 2022, get your ticket now, before prices increase on September 8th.