India's Centre of Entrepreneurship Nurturing Blockchain Innovation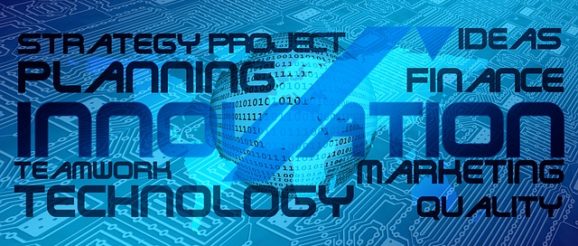 The Software Technology Parks of India (STPI) has inaugurated a cutting-edge incubation facility, the Apiary Centre of Entrepreneurship (CoE), at STPI-Gurugram. The CoE will focus on blockchain technology, aiming to incubate 100 startups in five years.  It has been established by the government in collaboration with various industry stakeholders.
It was officiated by S. Krishnan, the Secretary of the Ministry of Electronics and Information Technology (MeitY). The centre is the first of its kind and is designed to identify and assist promising startups, fostering entrepreneurship within the realm of blockchain technology.
The CoE has fully furnished incubation infrastructure across 7,000 square feet, complete with 80 plug-and-play seats, conference rooms, and an auditorium. It will provide extensive support to startups, offering a dedicated blockchain platform, access to technocrats, mentoring programmes, venture capital funding, and opportunities for collaboration with relevant stakeholders. It aims to position India as a global technology leader and cultivate a pipeline of businesses that generate employment opportunities for the future.
At the inauguration ceremony, Krishnan toured the Apiary incubation facility and interacted with young entrepreneurs. "Meeting the young entrepreneurs was quite an enriching experience. The way these entrepreneurs have addressed real-world problems using cutting-edge technology is really commendable. These entrepreneurs aren't confined to national boundaries and this quality distinguishes them from others. In the last three decades, the way we have used technology is the key benchmark for our country's exponential growth," Krishnan stated.
According to Sushil Pal, Joint Secretary, MeitY, blockchain technology can be sustainable for the economy with a wide range of applications including supply chains and waste management. It has the potential to foster sustainable growth.
A representative from STPI noted that the Apiary CoE's incubation facility could usher in a technological revolution. Blockchain technology is often regarded as the most significant invention since the advent of the internet and the facility signifies a crucial milestone in India's journey towards digital transformation.
In 2021, MeitY released the National Strategy on Blockchain. It outlined the government's three main objectives to advance the technology in the country. Firstly, the government aims to establish reliable digital platforms using shared blockchain infrastructure. Second, it intends to drive research and development, fostering innovation, technological advancement, and application development in the field. Lastly, the government wants to enable cutting-edge, transparent, secure, and dependable digital service delivery to both citizens and businesses.
As per the government's statement, blockchain technology is well-suited for e-governance solutions and various other domains, as it plays a pivotal role in establishing trust within digital platforms. It offers robust security and privacy measures, which ensure that only authorised and trusted entities possess the privilege to record and access information in a transparent and accountable manner.
In April this year, the union government initiated a research project in blockchain technology to advance the blockchain technology stack to facilitate the comprehensive development of end-to-end blockchain applications. The project, titled 'Design and Development of a Unified Blockchain Framework for Offering National Blockchain Service and Creation of Blockchain Ecosystem,' will empower the creation of Open Application Programming Interfaces (Open APIs) for smooth integration. This will enable the provision of blockchain-as-a-service (BaaS) across distributed infrastructure.