Innovation, fintech, regulators, FINRA on sandbox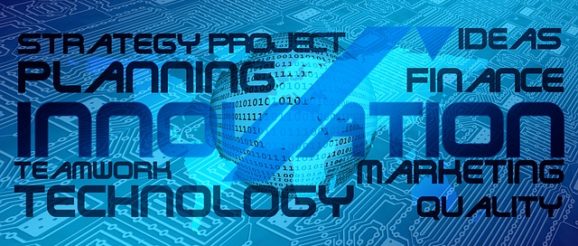 BOSTON — Fintech startups are getting a new launching pad thanks to fresh cooperation between regulators and businesses.
Arizona became the first state to launch a so-called fintech sandbox, which gives firms access to a limited number of customers and a lower level of oversight. The intent is to let startups test new ideas and, more importantly, prove their viability without being burdened by compliance costs.
Launched in August, the initiative provides young firms access to critical expertise and guidance, which is especially important for startups new to the regulatory space, said Arizona Assistant Attorney General Evan Daniels.
"The sandbox has four corners and limited space," Evans told a packed room at the 2018 Boston FinTech Week.
While a sandbox provides a "runway" for firms to try out new ideas and land capital from investors, the regulatory requirements remain the same, he said. "We're not aggregating our consumer protection laws or rolling back any requirements," Evans said.
Sandbox participants have 24 months to test their products or services and are subject to caps on the numbers of individuals who may participate and the amount of loans that may be issued, according to the Arizona AG's office. The legislation was signed into law by the Governor Doug Ducey last March, said Evans, who did not name specific firms that have participated in the program.
FINRA is thinking about following suit. The regulator is exploring ways to make it easier for fintech firms to become and stay compliant, said Steven Polansky, senior director of FINRA's Office of Shared Services.
"That is certainly a possibility from FINRA," Polansky said, adding that any sandbox would be relatively small because the regulator would have to work with the SEC on the initiative. FINRA is looking to other regulatory agencies for the best ways forward, he said.
"It's not something that we're philosophically opposed to," Polansky said. "We're just taking the steps that we know we can take now and then we'll see."
Former Comptroller of the Currency Tom Curry created a sandbox in 2016 that was "walled off" from the rest of the regulatory functions. Called the Office of Innovation, the program drew on the expertise of the Office of the Comptroller of the Currency in areas like economics and law, to help firms talk through problems while still in the design stages, he said.
"We had to deal with the culture, build a firewall, and then provide expertise and modeling to a variety of credit and payment issues that the fintech field is very interested in providing value for," Curry said. "How does a regulator whose training and culture is to say no — and to observe critically after the fact — shift gears and be open to new ideas?"
For now, FINRA is taking other concrete steps to help fintechs. The regulator created a 14-member fintech industry committee to help reach out to growing startups. The panel consists of FINRA and non-FINRA affiliated members including observers from the SEC and the North American Association of Securities Administrators, Polansky said.
"We use that committee to try to understand development in specific areas and look at things that we might not be thinking about," Polansky said.
FINRA held three fintech roundups in recent months to hear from fintech firms, he said. "One of our goals is to try to understand where our rules or the way we operate may impede, or support, innovation," Polansky said. "As regulators, it's less common for us to get cheered on, but we hope those comments will help us think about our rules and aspects of the rules that cause problems for firms."
However, not everyone is onboard with sandbox initiatives. New York Department of Financial Services Superintendent Maria T. Vullo criticized the idea as childish in public remarks made in August.
"A sandbox is where toddlers play," Vullo said. "Adults play by rules and if you engage in banking activities, that means you are responsibly regulated in order to protect the customers. Period."