Innovation key for re/insurers as climate trends threaten to widen protection gap: AM Best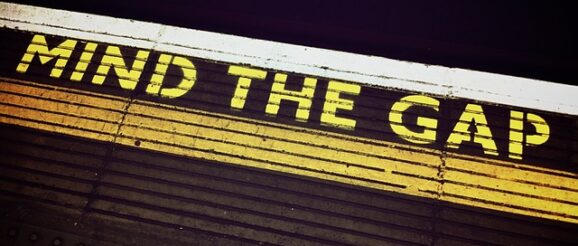 Global ratings agency AM Best has underscored the importance of innovation amid a widening protection gap (disparity between economic and insured losses post-event) driven by climate trends and emerging risks.
2022 was another year of above-average catastrophe losses for re/insurers, and recent analysis has suggested that annual losses will again exceed $100 billion in 2023.
At the same time, the protection gap has widened, with Swiss Re's latest sigma report noting a gap of $151 billion, which is above the $110 billion of global insured cat losses between 2017 and 2021, which, as noted by AM Best, was a very active claims period by historical standards.
Of course, major hurricanes and earthquakes can always drive significant economic and insured losses, but in recent years, floods, severe convective storms, wildfires and other so called secondary perils have increasingly contributed to annual nat cat costs.
Add to this losses from Russia's invasion of Ukraine and the subsequent ongoing war, as well as the COVID-19 pandemic, and it's easy to see why AM Best warns that the protection gap "will likely widen", and that closing it "remains a challenge."
"Insurability becomes an issue if frequency or severity is too high, prevention measures are too costly or impractical, modeling resources are insufficient, or even when a technical price can be confidently estimated but is unaffordable," says AM Best in a recent report.
In some parts of the world, catastrophe-related programs and pools exist in an effort to ensure coverage for losses, and AM Best highlights these public-private partnerships, as well as things like compulsory covers, as one way to narrow the gap.
Although, warns the ratings agency, these partnerships aren't without their challenges and restrictions owing to funding issues and political will.
"Soon after the start of the COVID-19 pandemic, a number of European insurers and associations suggested a government-sponsored scheme with private sector participation. The initial enthusiasm was short- lived. In discussions with a number of key market participants, we heard views that a catastrophic cyber event would be too big to be covered without government involvement," explains AM Best.
One of the main issues, according to AM Best, is that regardless of any involvement from the public sector, the reality is that the global economy has become more complex, and re/insurers have to try and keep up with developments and capitalise on opportunities.
"Innovation is key," says AM Best. "A knowledge and technology-based economy clearly implies emerging risks as well as technology-based solutions."
"These solutions are being increasingly applied to risk prevention, which may be key to determining whether a risk is insurable or not. The same can be said about modeling, which, while continuously evolving, has been applied to natural catastrophe perils. Its principles are now being extended to cyber risks and product liability. Even if not mechanical pricing tools, they are an invaluable resource to better understand the nature of risks and guide investor appetite," adds the ratings agency.
It's not all about technology though, continues AM Best, citing the clever product design seen in the insurance-linked securities (ILS) marketplace which shows the benefits of slicing and dicing risks.
"Ongoing refinements may help widen the scope of coverage to new risks, while catering to different types of investor appetites and expanding the role of the segment in the broader economy," says AM Best.
The post Innovation key for re/insurers as climate trends threaten to widen protection gap: AM Best appeared first on ReinsuranceNe.ws.