Which Minister Is In Charge Of Innovation? Nnaji Or Tijani — Laolu Akande Asks Tinubu For Clarification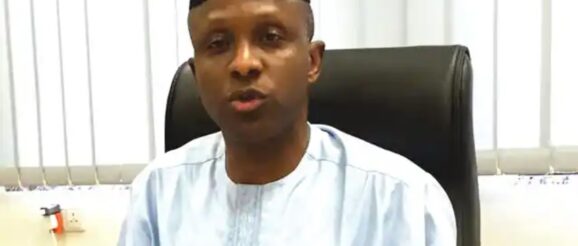 An ex-spokesperson to former Vice-President Yemi Osinbajo, Laolu Akande, on Friday, asked President Bola Ahmed Tinubu to clarify which minister is in charge of innovation.
Information Nigeria reports that while Tinubu appointed Bosun Tijani as the Minister of Communications, Innovation and Digital Economy, he assigned Science, Technology and Innovation to Uche Nnaji.
Featuring on Channels Television's Sunrise Daily, Akande who said there is a need for the President to make the clarification to avoid duplication of roles, added that under the administration of former President Muhammadu Buhari, the officials in both the ministries of science and technology and communications assumed that innovation was under their purview.
"An important thing we may have to look at is, if you look at the list of the ministries, there are two important questions the federal government has to answer, I think the president has to answer this.
READ ALSO: Niger Ambush: 'We'll Avenge Killing Of Our Troops' – Defence Chief
"Number one, where is innovation? We have the minister of science, technology and innovation and we also have the minister of communication, innovation and digital economy, which has to be sorted out.
"I think it is important for the president to clarify where innovation is," he said.
According to him, there is also ambiguity around the roles of the coordinating Minister of Economy and Minister of State for Health and Social Welfare.
"Is social welfare what we used to have under social development which was in humanitarian affairs but no longer there?
"So, that has been changed from humanitarian affairs, social welfare and disaster management to humanitarian affairs and poverty alleviation, but social welfare is now taken to health.
"Now, is social welfare the same thing as social development?" Akande queried.
The post Which Minister Is In Charge Of Innovation? Nnaji Or Tijani — Laolu Akande Asks Tinubu For Clarification appeared first on Information Nigeria.