Innovation Loves Company: Santa Clarita Valley, California's Booming Business Community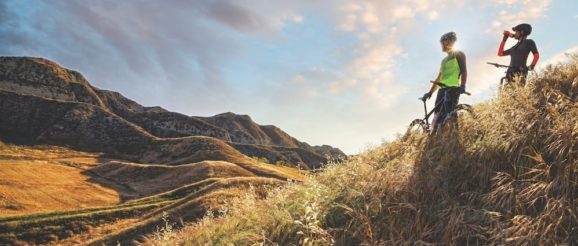 Innovative businesses deserve an extraordinary location. The Santa Clarita Valley (SCV), located in northern Los Angeles County, offers the space and vision for companies to think big. Recently, Built in Los Angeles named the region one of five emerging LA and OC tech areas to watch, calling the business-friendly sector "ripe for the picking."
The Santa Clarita Valley is within easy reach of Los Angeles, only 30 miles from downtown L.A. with proximity to both the LAX and Burbank Hollywood airports. The fastest-growing community in L.A. County, the SCV is home to a population of nearly 300,000, as well as the county's third largest city, Santa Clarita.
This award-winning region is known for its educated and talented workforce, thriving technology sector, top-ranked public schools and universities, business-friendly culture, and an unrivaled quality of life. Twice, the City of Santa Clarita has been named the "Most Business-Friendly City in Los Angeles County."This positive business climate is why the SCV is the location of choice for many tech companies, including Scorpion, Wayforward, Outlyer, Kadenze, Arvato, and Nexus.
So why is tech flocking to the SCV? Simply put — the region offers space for companies to grow at a fraction of the cost of Silicon Valley and Silicon Beach. The SCV is home to other thriving business sectors as well. Boston Scientific, Woodward, Advanced Bionics, and Aerospace Dynamics are large employers, as is the film industry, with 20 soundstages and 10 movie ranches. Amazon and Netflix have filmed several recent productions in the area.
A Carbon Neutral Community Creating a Boom in Northern LA County
Currently under construction is Newhall Ranch, developed by FivePoint — a landmark sustainable community that is zero net energy and carbon neutral. This cutting-edge, mixed-use community spans 15,000 acres that will include 21,500 homes, 11.5 million square feet of commercial space, more than 50 miles of hiking and biking trails in 10,000 acres of protected open land, and more than 275 acres of community parks.
Newhall Ranch boasts zero net energy homes and buildings, EV charging stations in every home, thousands of EV chargers around the community, car and bike share programs, and an advanced water reclamation plant to supply the community with recycled water. This project presents an extraordinary opportunity for tech companies to guide and shape smart city planning.
In the Santa Clarita Valley, startups and founders get the support they need with resources like Google Startup Grind (SCV Chapter), CalArts' Hybrid Incubator for Visionary Entrepreneurs (HIVE), 1 Million Cups, Small Business Development Center (SBDC), City of Santa Clarita Business Incubator, Steamwork Center – and that is just the beginning.
Have an opinion? Let us know here!