Innovation & Startup: RadMission, the urban electric bike with 70 km of autonomy (+ a minimum price) – discoveringdad.net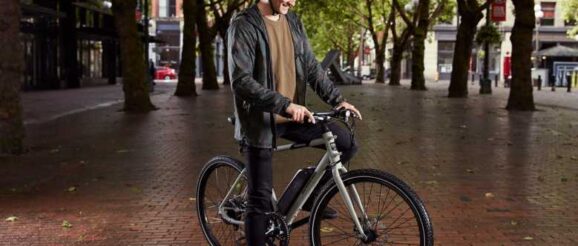 War is definitely declared on the electric bicycle market. Especially in these harsh times when polluting means of transport are no longer popular. And linked to the context of summer against the background of a persistent coronavirus crisis around the world. Suddenly the manufacturers each reveal their model of electric bike in turn. As is the case with the American Rad Power Bikes, which has just unveiled the RadMission bike. To the European continent.
RadMission, an electric bike and much more
Under its chassis made of metal alloys and composite materials, the RadMission has a 250 W electric motor associated with a 504 Wh battery. This allows the machine to be able to travel up to 72 km of road. Of course depending on the driving mode.
Fully equipped, this bike has an LED control panel and the necessary safety equipment for an electrically assisted bicycle (VAE).
It is above all the price that attracts
While European references are offered at more than 4,500 euros each, the RadMission of the American manufacturer Rad Power Bikes is only offered at 1,099 euros. This is a really more affordable price than the vast majority of models sold on the market today.
Open pre-orders
Aware of the success that its electric bike can have, Rad Power Bikes has already opened its pre-orders. Two versions of the bike are available. One with a high frame, and the other logically with a low frame. The first deliveries are expected to take place in October.
As a reminder, three colors are available: black, gray and white. And custom colors are offered on the platform of the American manufacturer. Now we have to test all of that, and assess the quality of the finish or the performance on the seal of one of the favorites of the year.
hellobiz.fr