InsurTechs offer insurers R&D hub innovation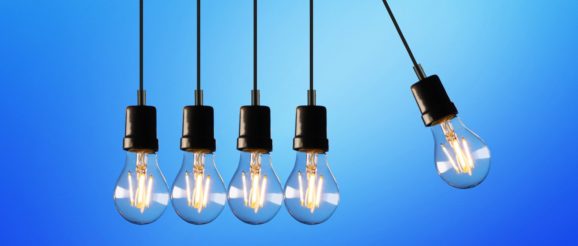 InsurTech firms are providing innovative offerings that can enrich the experiences of insurance customers and improve business processes.[1] Agile, innovative InsurTechs are leveraging emerging technologies such as advanced analytics, connected devices, and artificial intelligence to create new value propositions across the insurance value chain.
Few of these tech-savvy newcomers focus on end-to-end insurance offerings and most specialize as either distributors or enablers with the ability to collaborate with established insurers and integrate them into their ecosystem.
While distributors specialize in insurance distribution platforms such as marketplaces or online aggregation sites, enablers offer specialized solutions including those for underwriting, claims management, or front-office productivity. The customer experience and support capabilities of distributors may allow them to cut into the customer base of traditional online insurance brokers and agents.
Moreover, some InsurTechs have developed advanced data management capabilities for data capture or analytics solutions, while others are experts within a specific technology that can be leveraged to build insurance solutions.
As mentioned in the World Insurance Report (WIR) 2018, collaboration with InsurTechs allows established insurers to introduce innovation within their organization while efficiently and cost-effectively enhancing digital agility.
Sophisticated customer demands spur innovation
The expectations of insurance customers are rapidly evolving, particularly among tech-savvy and Gen-Y segments. Now more than ever, traditional insurers seek innovative offerings to satisfy these new and increasingly sophisticated demands. However, insurers face challenges such as legacy systems and cultural issues when setting out to innovate on a large scale.
Established insurers are introducing InsurTech capabilities within their operational models by either purchasing solutions from InsurTech firms, partnering with newcomers to develop new solutions or co-branded offerings, or acquiring InsurTech firms.
More than half of traditional insurers seek to collaborate with InsurTech firms to effectively leverage digital technologies, according to the World Insuarance Report 2017.
Some established insurers have conducted InsurTech hackathons, participated in accelerator or incubator programs, or sought advice from consulting firms to identify the most apt InsurTech firm with which to collaborate.
Collaboration enables traditional insurers to move ahead quickly with their innovation agenda, which could significantly impact profitability via new revenue streams generated through fresh offerings for underserved or unserved areas. Other collaborative benefits include better customer retention rates thanks to superior customer experience, and improved operational efficiency to drive down operational expenses.
InsurTech firms are setting the innovation bar higher for digital platform providers (such as Duck Creek, Guidewire, etc.), IT services firms and consultants. It won't be surprising if these established firms take a defensive stand and begin to aggressively acquire InsurTechs to maintain their competitive edge.
The collaboration trend is not unique to insurance or the financial services industry. As today's pharmaceutical companies expand their ecosystem to ensure products meet the needs of evolving healthcare delivery and payment systems, partnerships, alliances, and outsourcing to outside research organizations and university groups have become common.
For instance, AstraZeneca's global biologics research and development arm MedImmune has partnered with The University of Texas MD Anderson Cancer Center to develop cancer immunotherapies. Moreover, Pfizer has positioned many of its research and development facilities close to major science hubs, such as San Francisco and La Jolla in California and near Cambridge, Massachussets.
As an evolution of this trend, more and more new drug approvals are now coming from smaller biotech/biopharma firms or digital health start-ups – and Big Pharma companies are acquiring the licenses of these promising new treatments.
The future may be similar for InsurTech firms that deliver innovative new offerings as established insurers acquire the most promising solutions. InsurTech firms appear destined to play a more significant role in conceiving and implementing innovation and are on track to become the insurance industry's R&D hub.
In the long run, the likely winners may be traditional insurers that embrace InsurTech and introduce end-to-end innovation throughout their organizations. Firms that ignore InsurTech capabilities may be left behind.
The World InsurTech Report 2018, launching on October 2, explores the impact of InsurTech firms and deep dives on strategic collaboration between traditional insurers and appropriately-paired InsurTechs, which can lead to a growing market and ecosystem.
[1]InsurTech refers to technology-based capabilities that have specific application in insurance. InsurTech firms or InsurTechs refer to firms with offerings based on InsurTech capabilities, that are generally less than five years old and have a relatively small but growing customer base.