Intel Capital Invests in Virtual Care Company Biofourmis | Healthcare Innovation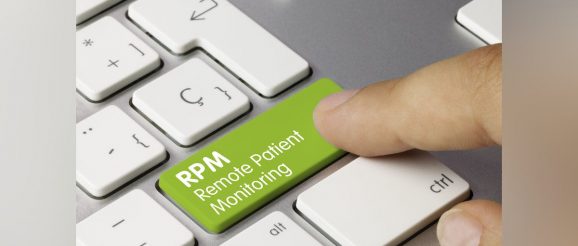 Boston-based virtual care company Biofourmis has raised $20 million from Intel Capital. The strategic investment arm of chipmaker Intel Corp. has joined Biofourmis' Series D financing in an extension that brings the total funding raised in the round to $320 million.
The initial Series D funding round was announced in April 2022 and was led by General Atlantic with participation by CVS Health, Trevor Fetter and existing investors.
Biofourmis is using the funds to scale up its virtual care offerings that drive high-quality care-at-home across the continuum as well as digital medicine initiatives, including building digital companion therapeutics to augment existing and upcoming novel therapies.
"Biofourmis is laser-focused on delivering real-time patient insight to clinicians to improve the home-based care experience," said Mark Rostick, vice president and senior managing director at Intel Capital, in a statement. "Through edge computing and edge-to-cloud processing capabilities, Biofourmis is redefining the patient and provider journey leveraging advanced technology."
In April Biofourmis said it plans to fund clinical trials to advance the development of digital therapies that work in conjunction with high-value drugs to improve efficacy, while forming strategic partnerships with companies in the digital health and virtual-first care ecosystems. Through these relationships, the company plans to accelerate the growth of its virtual care platform, [email protected], which enables providers and payers to remotely manage patients across the entire care continuum.
Biofourmis distinguishes its solutions from traditional remote patient monitoring because they use a blend of passive inputs via continuous monitoring devices, active inputs from episodic monitoring devices, and patient feedback on activity driven through the Biofourmis app to get a complete picture of the patient's status. Designed to be used at home, in acute, post-acute, and chronic care, Biofourmis' solution compares the patient as they are today to their normal state.
"To receive this additional funding from the venture capital arm of a global technology giant during an unpredictable time in digital health investment is further validation of Biofourmis' market strength and potential and validates that we are distinguishing ourselves in the market," said Kuldeep Singh Rajput, founder and CEO of Biofourmis, in a statement. "We are on a strong trajectory for continued strategic growth in the coming years in terms of customers, partners and solution development."
Biofourmis also announced the appointment of two healthcare leaders to its board: Trevor Fetter, M.B.A., senior lecturer on the faculty of Harvard Business School and former Tenet Healthcare Chairman and CEO; and Sachin H. Jain, M.D., M.B.A., president and CEO of SCAN Group and SCAN Health Plan.
In April, Biofourmis announced that former Medtronic CEO and Chairperson at Intel, Omar Ishrak, Ph.D., was joining the company's board of directors as chairman.