Interbike Retailer Innovation Awards winner: Absolute Bikes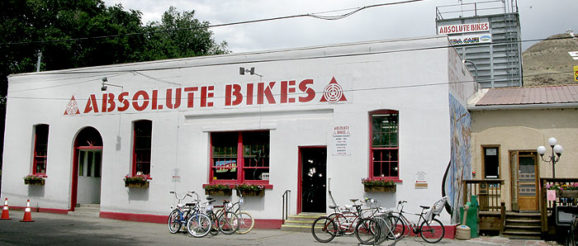 Editor's note: This week we are featuring retailers who received Interbike Retailer Innovation Awards at the Interbike show this month. Staff from the National Bicycle Dealers Association, The Mann Group and Interbike selected 10 retailers from a pool of self-nominated businesses. Stores were asked to apply and share strategies and ideas that they have implemented and which have yielded positive results over the past 12 months. Interbike Innovation Award winners also were featured in the Sept. 1 issue of Bicycle Retailer and Industry News. 
Absolute Cycles, in Salida, Colorado, is owned by Shawn Gillis and has been in business 19 years.
Absolute Bikes has expanded its demo program in recent years and is finding the program pays dividends in unsuspected ways. The store is in a hotbed of mountain biking and stocks an array of pricey bikes.
In the demo program, customers pay $200, which is applied to any new bike purchase and allows them to ride as many demo bikes as possible for up to three days.
It helps customers choose the right bike, demonstrates the staff's knowledge, and builds a deeper relationship with customers.
"There is less talk about price and more talk about which bike is best for them," said store owner Shawn Gillis. The cost comes in stocking more high-end bikes, storing and maintaining them, and training staff so they can dive deep with the customer. But a bike buyer who spends days trying bikes and interacting with employees about features, sizing and tuning — and the best local trails — might become a customer for life.
"Many of them never knew how much work goes into bike setup, into our trails, into our inventory, and for our staff to competently explain the difference in linkages so the customer feels excited about their purchase," Gillis said.