Island of Innovation & Plays of Safety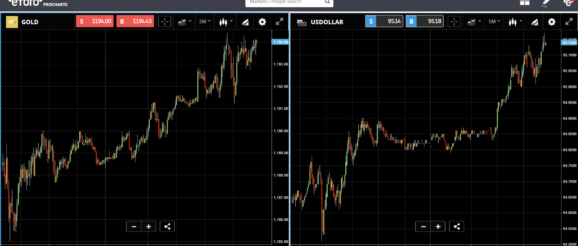 Echoing the words of his European counterparts, Chairman of the US Commodity Futures Trading Commission Christopher Giancarlo (AKA Crypto-Dad), has stated that…
However, these statements aren't even half as bullish as a recent speech delivered at the United Nations by the Prime Minister of Malta, and I quote…
"Can we solve stalemate diplomatic negotiations by applying algorithms that can avoid war? Can we disarm terrorists using the latest technologies? Is it possible to know immediately which remote parts of our planet need international humanitarian assistance? Could we create new organs for people so no one dies on a donor list? Can we live the day when humanity can be told that there is a cure to all cancers? Only time will tell, but it is the accessibility to advance technology that will lead to solutions."
The small Mediterranean island has now officially positioned itself on the world stage as the "Blockchain Island."
As is the new custom, we will have a special webcast to discuss all of the market trends and trading opportunities going into the new quarter. This presentation tomorrow is open to everyone. Please reserve your place at:
Today's Highlights
New NAFTA & Italian Crisis
Risk Off Sentiment
Please note: All data, figures & graphs are valid as of October 2nd. All trading carries risk. Only risk capital you can afford to lose.
Traditional Markets
North American markets rejoiced yesterday on the news that…
Markets rallied through the morning, with the NSDQ100 reaching a new all-time high. However, there was a notable turnaround after lunch that saw a lot of the gains disappearing.
Asian stocks were not as happy about the above headline as there is now more pressure on China and Japan to put together their own deals with Donald Trump.
European markets, on the other hand, are almost entirely focused on Italy at the moment. The budget plan that is due for submission by October 15th is a hot issue at the moment and is reportedly going to be about three times the size that was initially considered. Now that this has been playing out over the last few days and the Italian Parliament has the world's attention…
Speaking of leaving the Eurozone, this strategy doesn't seem to be going too smoothly for the UK at the moment. With just five and a half months of negotiations remaining, the Conservative party still can't seem to decide what Brexit should look like. The stakes couldn't be higher with this headline illustrating just how messed up things can get…
Boris Johnson who is known to be a vocal opponent of his own party leader Prime Minister May is due to deliver a speech today that will be watched by the entire nation.
The Pound Sterling is under noticeable pressure this morning…
Risk Off Day
As can be understood, financial markets are showing a clear "risk-off" sentiment. This can be seen by the falling stock indices this morning as well as in the FOREX markets where the "safe haven" currencies are dominating.
We can also see a certain shiny yellow metal acting as the safe haven everyone knows it to be for the first time in a while. Gold rising, despite a stronger US Dollar is a clear indication of fear.
Adding to the negativity, we also have the International Monetary Fund stoking the flames of fear with a declaration that international trade disputes are harming the global economy.
The IMF's annual meetings in Indonesia are likely to reflect that certain events that they have previously highlighted as risks are now beginning to materialize. We look forward to their economic forecasts next week as a child looks forward to inoculations.
Crypto's In-line
In line with what we're seeing above, the currency markets are also searching for safe havens today. As we noted last week, the crypto-markets are now becoming more diversified in the long-term, while short-term movements remain very correlated.
With that in mind, we can now check out the last three months of crypto markets. Here we can see all 12 crypto-assets that are on the eToro platform along with the @CryptoPortfolio, which incorporates all of them, over the third quarter of 2018.
Feel free to draw your own conclusions. Then send them to me please. 😉
(Bonus points for tying in movements of non-crypto related assets.)
Have an awesome day ahead!!
This content is provided for information and educational purposes only and should not be considered to be investment advice or recommendation. The outlook presented is a personal opinion of the analyst and does not represent an official position of eToro. Past performance is not an indication of future results. All trading involves risk; only risk capital you are prepared to lose. Cryptocurrencies can widely fluctuate in prices and are not appropriate for all investors. Trading cryptocurrencies are not supervised by any EU regulatory framework.
The post Island of Innovation & Plays of Safety appeared first on K2 Trading.