Israel-India Initiatives Receive Grants From Joint Technology Innovation Fund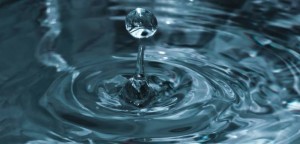 Projects to improve energy and water efficiency, cellular networks and affordable surgical devices are the first Israel-India initiatives receiving grants from a joint technology innovation fund between Israel and India.
The governing board of the Israel-India Industrial R&D and Technological Innovation Fund (I4F), announced the four grant recipients of the fund, which was launched earlier this year following the historic visit of India's Prime Minister Narendra Modi to Israel.
"These grants constitute an important milestone in the continuation of the historic partnership between Israel and India," said Israeli Minister of Economy and Industry Eli Cohen.
The I4F Fund will grant $40 million over a period of five years to the selected joint projects. India's Department of Science & Technology and the Israel Innovation Authority are the respective funding agencies.
Bacsoft (Israel) and Energy Efficiency Services (India) will develop a solution to achieve energy and water efficiency in villages around India through integration of improved groundwater level technology, water nexus technology and an IoT platform with smart monitors.
Ubiqam (Israel) and Frog Cellsat (India) will develop electronic systems for the cellular market in India to help mitigate interference in cellular networks and improve network quality.
Agrosolar Irrigation Systems (Israel) and Vyoda Private (India) will develop a solar energy-based water pump system that is cost effective and suitable for any type of well in order to enhance yields and decrease operational and maintenance costs.
Sanoculis (Israel), developer of an alternative surgical procedure for glaucoma and Appasamy Ocular Devices (India) will develop and integrate an affordable, standalone minimally invasive device to enable more ophthalmologists in India to treat cataract patients' glaucoma in one sitting, at lower costs.
"The highlight of this fund is creating a breakthrough tool that can assist Israeli entrepreneurs and industrialists in penetrating the Indian market," Ami Appelbaum, Chief Scientist at the Ministry of Economy & Industry and Chairman of the Israel Innovation Authority said at the award ceremony.
"Emerging markets are priorities for us, and penetrating these markets could open up extensive business opportunities for Israeli entrepreneurs."
(via Israel21c)
[Photo: PROPublic Domain Photography / Flickr ]