jaris Partners with First Internet Bank to Drive Innovation, Unveils $1 Billion Annual Financing Capacity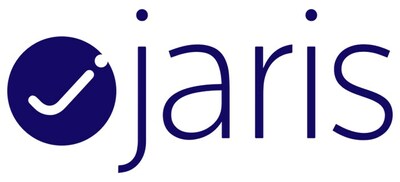 BURLINGAME, Calif., Sept. 12, 2023 /PRNewswire/ — jaris, a leading financial technology company, announced today a strategic partnership with First Internet Bank. The collaboration is poised to expand jaris' product capabilities and substantially increase its financing capacity to over $1 billion annually.
Key partnership highlights include:
"We have worked hard to reduce the lift for our partners while adding new revenue-generating streams and high-value services to our platform," said CEO Chris Aristides. "Our partnership with First Internet Bank is an important milestone in our journey."
David Becker, Chairman and Chief Executive Officer of First Internet Bank, noted, "This partnership embodies our charge to increase access to capital for business owners. jaris shares our commitment to innovation and oversight to maintain the highest compliance and credit quality standards."
About jaris:
jaris is a leading technology provider of fully managed, commercial financial solutions for small businesses. The platform enables payment businesses and software companies to offer market-leading embedded or hosted private label solutions to their customers without roadmap disruption. Headquartered in Burlingame, California, jaris is comprised of industry veterans with decades of deep domain expertise committed to empowering small businesses and driving their success through innovative financial solutions. Additional information about jaris is available at jaris.io.
About First Internet Bank
First Internet Bank opened for business in 1999 as an industry pioneer in the branchless delivery of banking services. With assets of $4.9 billion as of June 30, 2023, the Bank provides consumer and small business deposits, consumer loans and specialty finance services nationally. The Bank also offers commercial real estate loans, commercial and industrial loans, SBA financing and treasury management services. Additional information about the Bank, including its products and services, is available at firstib.com. The Bank is a wholly-owned subsidiary of First Internet Bancorp (Nasdaq: INBK). First Internet Bank is a Member FDIC.
BLASTmedia for First Internet Bank:
Spencer Hotz
[email protected]