JOOR Raises $25 Million to Fuel Continued Innovation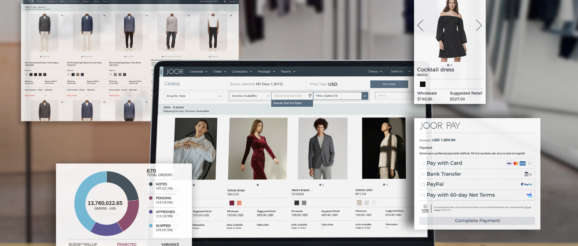 It's a significant day in the history of JOOR—today we're thrilled to announce that we've raised $25 million in new funding led by Brightwood Capital and Tamarix Capital Partners. Existing investors Macquarie Capital, Battery Ventures, and Canaan Partners also participated in this capital raise, signaling their continued belief in JOOR and the value that our digital wholesale solution provides.
Looking Forward
At JOOR, our mission remains the same–to drive innovation in service of our clients, and this additional capital will allow us to do just that. We will use these funds to deliver an increasingly enriched platform solution for brands and retailers. Alongside new data-led initiatives, we also plan to build upon the early stage success of our embedded checkout solution, JOOR Pay, and expand our footprint in categories like footwear, sports and outdoor. These enhancements will continue to elevate the JOOR experience, reinforce our position as the world's most trusted wholesale solution, and help us further empower our brands and retailers to thrive in the global market. 
JOOR Pay Acceleration
Since its debut in 2022, JOOR Pay has consistently made strides to improve our clients' global payment experiences and we look forward to building on that momentum. We have already seen the positive impact JOOR Pay is having on our clients and its ability to increase efficiency and improve cash flow. Expanding our JOOR Pay offering will help us even further ease the payment woes of our vast international client base. As we leverage our understanding of our clients' needs in the payments space, we will continue to evolve the JOOR Pay product, providing solutions that address current pain points and enabling our customers to simplify and expedite their payment collections process.
Category Growth
Being able to support the growth of our clients has always been a priority for JOOR and expansion of the brand categories we host is one way in which we intend to do so. Enhancing our platform to better serve the needs of categories like footwear, sports and outdoor will enrich our digital ecosystem, further expand the breadth of our network, and ultimately lead to better and more productive interactions. We've taken time to listen to the industry's needs and now we look forward to implementing improvements that will drive growth for our customers.
A Bright Future
It's an exciting day at JOOR and we hope that you join us in celebrating what this fundraise means for both us and our clients. We're looking forward to providing our expansive global network with an increasingly enriched platform experience and we're confident that these enhancements will continue to move the wholesale fashion industry forward.
Interested to learn more about our platform? Click here.