Judges announced for IBEX 2021 Innovation Awards | Boating Industry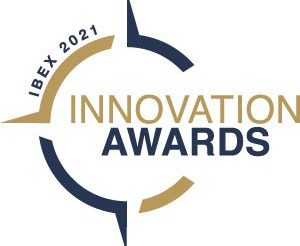 The International BoatBuilders' Exhibition and Conference (IBEX) announced today the distinguished list of judges for the 2021 IBEX Innovation Awards Program. The program is managed by the National Marine Manufacturers Association (NMMA) and judged by Boating Writers International (BWI). Awards will be presented during the annual Industry Breakfast, Keynote, and Innovation Awards presentation, held from 7:30 – 9:30 a.m. at the JW Marriott Tampa Water Street, fourth floor Tampa Bay Ballroom, a new location for this year. All products submitted to the IBEX Innovation Awards will be displayed along Innovation Way located on the 2nd floor of the Tampa Convention Center throughout the Show.
Honoring achievements in new product development in 15 areas of the marine industry, Innovation Awards categories include: Boat Care and Maintenance; Boatbuilding Methods and Materials; Boatyard and Marina Hardware and Software; Deck Equipment and Hardware; Electric Motor/Battery Powered Propulsion/Hybrids; Electrical Systems; Entertainment; Furnishings and Interior Parts; Inboard Engines; Mechanical Systems; OEM Electronics; Outboard Engines; Propulsion Parts, Propellers; Safety Equipment; and Trailers, Parts and Trailer Accessories.
"We are very excited to kick off IBEX 2021 with our Industry Breakfast, Keynote and Innovation Awards presentation," said Anne Dunbar, IBEX Show Director. "This year we had an exceptional selection of entries in the Innovation Awards program judged by a distinguished set of expert judges. We look forward to rewarding this year's innovation from our exhibitors and sharing all the new product entries at IBEX."
Each of the eight BWI judges comes to IBEX with different technical backgrounds and boating experience. The panel of judges for the 2021 IBEX Innovation Awards are: 
All product entries submitted for the 2021 IBEX Innovation Awards are required to have met the rules and regulations of the program and be from a contracted 2021 exhibiting company. The Industry Breakfast is sponsored by AWLGRIP North America, Interlux Yacht Finishes, Protomet Corporation, the Recreational Boating & Fishing Foundation (RBFF), Sea Hawk Paints, and Tides Marine Inc. Tickets can be purchased during IBEX registration.
The safety and security of the visitors and exhibitors who choose to attend IBEX 2021 is our highest priority. The situation is changing daily, and IBEX show management will continue to update the on-site safety protocols as the Show approaches. Please review the health and safety protocol page for full details: www.ibexshow.com/covid-faqs.