LandCorp calls for builder innovation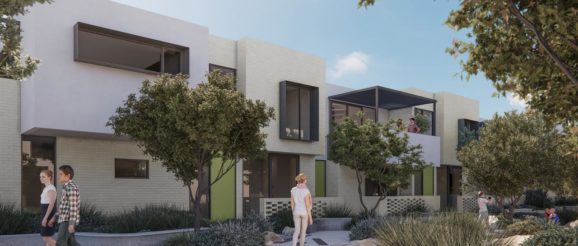 Artist's impression of Salt Lane at Shoreline, North Coogee.
LandCorp calls for builder innovation
has challenged local builders to develop solutions to difficult site conditions and to showcase high-tech, innovative medium-density construction capability through two separate expressions of interest campaigns.
To read more, please Login below or .
For first time subscribers, our monthly payment starts at $1 + GST for the first month.
Problems, questions, feedback? Please call +61 8 9288 2100
Total combined value of current WA projects
70 property – (built-form) developers ranked by total value of WA projects currently under construction ($)
Lots expected to be completed for sale, current financial year
43 property – land developers ranked by number of WA lots expected to be completed for sale, current financial year
Total revenue
29 state government businesses ranked by total revenue – this year
BNiQ Disclaimer
Some of the information on ASX-listed public companies is sourced from
Morningstar Australasia Pty Ltd
(ABN: 95 090 665 544).
It is important to note that the Morningstar information displayed by Business News is not to be copied or distributed except as authorised; and that such information is not warranted to be accurate, complete or timely and that neither Morningstar nor Business News are responsible for any damages or losses arising from any use of this information.
The information is general information only and does not constitute financial advice It is not intended to be, and should not be construed in any way as, investment, legal or financial advice
Show more