Lastline Recognized by 2018 CyberSecurity Breakthrough Awards for Innovation in Threat Detection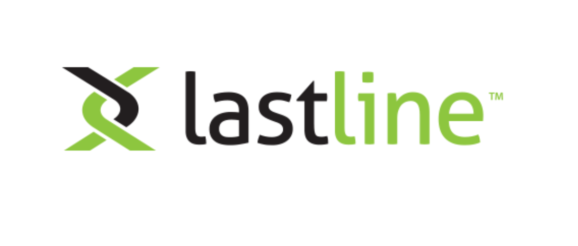 Lastline Recognized by 2018 CyberSecurity Breakthrough Awards for Innovation in Threat Detection
Posted by John Love ON
Company's network traffic analytics software honored for innovative and effective application of AI to detect attacks before a costly data breach
REDWOOD CITY, CA, September 26, 2018 – Lastline®, the leader in advanced threat protection, today announced that it has been named the winner of the Threat Detection Innovation Award from CyberSecurity Breakthrough, an independent organization that recognizes the top companies, technologies, and products in the global information security market today.
"The application of artificial intelligence (AI) is by far one of the most exciting developments within the field of cyber security, and Lastline is certainly at the forefront of these developments," said James Johnson, managing director, CyberSecurity Breakthrough. "By applying AI to network traffic analysis and malware behavior analysis, Lastline is delivering an incredibly high accuracy rate in email and network threat detection, ultimately helping organizations prevent advanced threats from entering the network. We congratulate the Lastline team on their innovation in the threat detection category and we are thrilled to name them a 2018 CyberSecurity Breakthrough Award winner."
The mission of the CyberSecurity Breakthrough Awards is to honor excellence and recognize the innovation, hard work, and success in a range of information security categories. This year's program attracted more than 3,000 nominations from over 14 countries throughout the world, making winners part of a select and exclusive group. Entries were judged by an independent panel of experts from within the information security industry, with representation from a cross-section of industries.
"To win the Threat Detection Innovation Award from CyberSecurity Breakthrough is validation that Lastline is delivering break-through technology to the industry," said Dr. Christopher Kruegel, Lastline Co-founder and CEO. "It acknowledges the innovative network security capabilities we're providing to our customers, enabling them to respond faster and more effectively to network breaches before damaging data theft can occur."
When malware strikes, it's important for security teams to see and understand all the malicious activities taking place across a compromised network. Lastline Network Defender uses AI-powered network traffic analytics to identify anomalous activity, and then uses the company's extensive repository of malicious behaviors and Indicators of Compromise (IoCs) to distinguish between benign anomalies and malicious network activity. The result is a comprehensive view of the breach – a "dynamic blueprint" – that identifies all affected systems, applications, and data movement. This deterministic approach detects threat activity early in an attack, with minimal false positives, and provides the context security teams need to understand the scope of the threat, respond quickly, remediate completely, and proactively block further spread.
About Lastline
Lastline provides innovative AI-driven network and email security products that detect and defeat cyberattacks. We deliver automated detection, analysis, and response to completely remediate advanced threats before damaging and costly data breaches occur, with fewer resources and at lower cost. Headquartered in Redwood City, California with offices throughout North America, Europe and Asia, Lastline's technology is used by Global 5000 enterprises, is offered directly and through resellers and security service providers, and is integrated into leading third-party security technologies worldwide. 
About CyberSecurity Breakthrough
Part of the Tech Breakthrough Awards organization, the CyberSecurity Breakthrough Awards program is devoted to honoring excellence in information security and cybersecurity technology companies, products, and people. The CyberSecurity Breakthrough Awards provide a platform for public recognition around the achievements of breakthrough information security companies and products in categories including Cloud Security, Threat Detection, Risk Management, Fraud Prevention, Mobile Security, Web and Email Security, UTM, Firewall, and more. For more information visit CyberSecurityBreakthrough.com.
Media Contact:
[email protected]