Leaders Avoid Doing This One Thing | Human-Centered Change and Innovation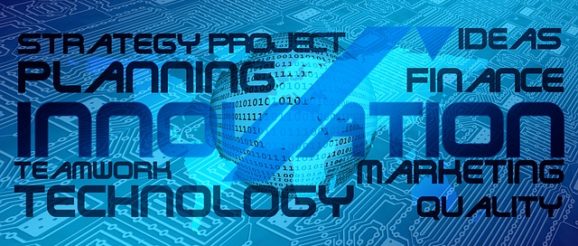 GUEST POST from Robyn Bolton
Being a leader isn't easy. You must BE accountable, compassionate, confident, curious, empathetic, focused, service-driven, and many other things. You must DO many things, including build relationships, communicate clearly, constantly learn, create accountability, develop people, inspire hope and trust, provide stability, and think critically. But if you're not doing this one thing, none of the other things matter.
Show up.
It seems obvious, but you'll be surprised how many "leaders" struggle with this. 
Especially when they're tasked with managing both operations and innovation.
It's easy to show up to lead operations.
When you have experience and confidence, know likely cause and effect, and can predict with relative certainty what will happen next, it's easy to show up. You're less likely to be wrong, which means you face less risk to your reputation, current role, and career prospects.
When it's time to be a leader in the core business, you don't think twice about showing up. It's your job. If you don't, the business, your career, and your reputation suffer. So, you show up, make decisions, and lead the team out of the unexpected.
It's hard to show up to lead innovation.
When you are doing something new, facing more unknowns than knowns, and can't guarantee an outcome, let alone success, showing up is scary. No one will blame you if you're not there because you're focused on the core business and its known risks and rewards. If you "lead from the back" (i.e., abdicate your responsibility to lead), you can claim that the team, your peers, or the company are not ready to do what it takes.
When it's time to be a leader in innovation, there is always something in the core business that is more urgent, more important, and more demanding of your time and attention. Innovation may be your job, but the company rewards you for delivering the core business, so of course, you think twice.
Show up anyway
There's a reason people use the term "incubation" to describe the early days of the innovation process. To incubate means to "cause or aid the development of" but that's the 2nd definition. The 1st definition is "to sit on so as to hatch by the warmth of the body."
You can't incubate if you don't show up.
Show up to the meeting or call, even if something else feels more urgent. Nine times out of ten, it can wait half an hour. If it can't, reschedule the meeting to the next day (or the first day after the crisis) and tell your team why. Don't say, "I don't have time," own your choice and explain, "This isn't a priority at the moment because…."
Show up when the team is actively learning and learn along with them. Attend a customer interview, join the read-out at the end of an ideation session, and observe people using your (or competitive) solutions. Ask questions, engage in experiments, and welcome the experiences that will inform your decisions.
Show up when people question what the innovation team is doing and why. Especially when they complain that those resources could be put to better use in the core business. Explain that the innovation resources are investments in the company's future, paving the way for success in an industry and market that is changing faster than ever.
You can't lead if you don't show up.
Early in my career, a boss said, "A leader without followers is just a person wandering lost." Your followers can't follow you if they can't find you.
Image credit: Pixabay
Sign up here to join 17,000+ leaders getting Human-Centered Change & Innovation Weekly delivered to their inbox every week.