LIV Golf plans, what to expect in 2024 feature new players, innovation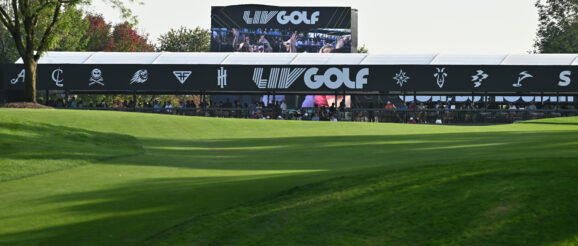 In some aspects LIV's business model is based on that of other major team sports in the United States, such as the NFL, NBA and MLB, and officials hope that franchising its teams will create revenue streams the upstart circuit, funded by PIF, currently doesn't possess.
The 12 franchise teams are 75 percent owned by LIV, with the other 25 percent owned by principal players, including captains such as Dustin Johnson, Bryson DeChambeau, Phil Mickelson, etc. In 2023, those franchises began to incur team costs, such as a player's annual payment, incentives,  and overhead costs including travel and hiring team staff.
Before he left ahead of LIV's first event of the season, former COO Atul Khosla said a successful 2023 would see 12 established teams and brands, as well as a commercialized product. The team format can provide some intrigue come Sunday, but the concept has still yet to catch on with most golf fans.
As far as a commercialized product, Bubba Watson and Greg Norman both confirmed interest in the RangeGoats, and the league's CEO and commissioner noted interest in other teams, as well.
"The framework agreement really is a bit of a catalyst because of the recognizing the commercialization of what we are doing here at LIV," explained Norman at last week's event at Trump Doral. "Private equity has never been invested in the game. We're an asset class now. And that asset class is in the teams. … So we're in that position now where the true valuation of where we were in the beta season to the valuation of where we are today is real and going up and up and up."
Khosla was an experienced executive in the realm of professional sports and left at a crucial time in LIV's development. Performance 54's Gary Davidson served as acting COO and held the C Suite together until former Madison Square Garden executive Lawrence Burian was hired earlier this week. Burian has experience across the sports, entertainment, media and hospitality sectors, all areas that are crucial to LIV's product, making him an intriguing hire.
A handful of international events had presenting partners in 2023 and a number of the teams have brought on sponsors, none more so than the bottom of the leaderboard dwelling Majesticks. The event-by-event backers were nice, but LIV wants a global, 14-event sponsorship rather than isolated one-week deals (although that is something they can, and are still willing to, do).
Phil Mickelson, who said he "knows" more players are coming, doubled down and quoted Dunne last week in Miami to call his shot about LIV's future.
"I'm excited about who's coming for next year and over time, we'll just keep getting better and better and getting better and better players and that's the game plan and I love the commitment. I love that I'm a part of it," Mickelson told Golfweek after his match. "I know that, just like Jimmy Dunne said in Congress, like it's exactly what's gonna happen."
Players who finished Nos. 1-24 in the season-long points standings are locked in for 2024. Nos. 25-44 are in what LIV calls the "open zone" meaning they can be traded or signed to other teams. The relegated players, those ranked No. 45 and below, fall in the "drop zone."