Lloyd's Lab innovation accelerator opens after global search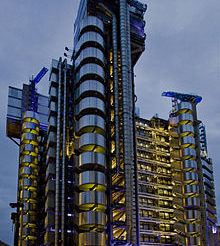 The specialist Lloyd's of London insurance and reinsurance marketplace has announced the opening of its new innovation accelerator, Lloyd's Lab, after a global search for talent that attracted over 200 applicants from 36 countries.
The event, which was attended by the Economic Secretary to the Treasury, John Glen MP, and the outgoing Lloyd's Chief Executive Officer (CEO), Inga Beale, saw 20 teams pitch ideas for the opportunity to develop products, platforms and processes designed to help Lloyd's transform into an increasingly tech-driven marketplace.
Lloyd's has announced that after the competitive application and pitching process, the following teams will be offered a place in the founding Lloyd's Lab cohort, beginning October 8th, 2018:
Layr, an AI powered insurance platform; CargoSnap, a mobile transportation inspection app; DropIn, an on-demand live video streaming platform; Insurercore, a digital-based risk appetite directory; BelMead Tech, a claims support platform using blockchain and other technologies; Parsyl, a platform that uses data and predictive analytics; Geollect, creators of proprietary intelligence software for businesses; ZASTI, an AI technology platform built using proprietary Deep Learning algorithms; Qnity, a digital insurance that allows individuals to design their own insurance solutions; and iCede, a cloud-based platform that enables large insurance companies to interact across borders.
The above teams that are joining the Lab will gain access to the world's largest market for specialist insurance and reinsurance, and will help to deliver innovative solutions to some key challenges facing the Lloyd's marketplace.
Over ten weeks, the selected Lab teams will have access to a dynamic co-working space located in the Lloyd's building, and will be supported by the marketplace.
Glen, commented: "InsurTech is booming. There was $724 million of InsurTech investment globally in the first quarter of 2018 and the UK attracted 12% of that funding, placing it second only behind the US. We're doing everything we can to maintain this momentum and cultivate innovation in the sector, but ultimately, it is down to firms like Lloyd's to take the lead, and that's exactly what they're doing with their Lab."
Lloyd's CEO, Beale, added: "Lloyd's has always been at the forefront of innovation – the launch of our new innovation accelerator is an important step forward into our technology-driven future and we're excited to see how the ideas develop. The Lab is an important part of our future focused strategy which will further strengthen our position as the global centre for insurance innovation."
Lloyd's states that applications for its second Lab cohort will open later in 2018, for an early start in 2019.
The post Lloyd's Lab innovation accelerator opens after global search appeared first on ReinsuranceNe.ws.