Undertaking competitor, trend and innovation analysis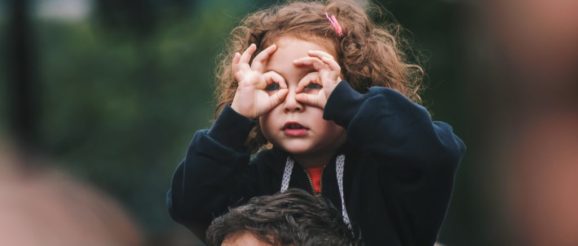 Some businesses are just not that competitive. They're happy to go with the status quo, stick with what works, and hope for the best. Unfortunately, that's not how most of the world operates. Competition is fierce, and those that don't pay attention to the way the market is moving and what the competition is up to are destined to fall behind.
Most of the businesses we work with want to find out everything they can about their competition, what their clients are up to, and what types of innovative products or services are about to come down the pipes. But that's not enough. While finding out this kind of information can be a herculean effort in and of itself, the real challenge (and opportunity) is to learn to ask the right business questions to solve deeper problems. The organisations that learn to ask the right questions are those that are able to ultimately use this information to influence business strategy and support innovation and growth over time.
Only after the right questions have been formulated can the research really begin. That's when our clients tend to call us. Heads of customer insights, R&D teams, and business intelligence analysts, in particular, are interested in learning about the best ways to stay on top of changes going on in their industries. Here are a few of the types of questions we're typically asked:
How do our competitors position themselves to clients and what is their unique selling proposition?
How are client and customer behaviours changing, and how might we be affected in the future?
What can we learn from emerging technological, product and solution trends in other industries?
What are the most innovative products and services on the market today?
Because of this, we've developed a system for studying and looking at competitors, emerging trends and innovations. Ultimately our research provides clients with 3 distinct perspectives; the market perspective, the client perspective, and the product or service perspective.
Here are some examples of the value of secondary and desk research analysis can add to business decisions. These examples come both from B2B and B2C clients who have benefited from our work:
Identifying Emerging Trends in Retail Shopping
The future of retail is anything but certain. It was because of this uncertainty that the developers of one of the UK's largest shopping centre chains came to us asking for support in identifying trends in retail (both offline and online) which they would be able to use to drive marketing and engagement campaigns and increase the number of shoppers coming into their stores. The goal was to identify emerging trends around shopping and leisure activities as well as any case studies from innovative brick-and-mortar stores going above and beyond to engage their customers.
The challenge was to understand what was either a trend or what could potentially just be a 'fad'. We set out to identify megatrends that not only could be validated through several examples in the marketplace but would also show signs of continued growth in total market size year-over-year for the last several years. Despite the brick-and-mortar retail sector suffering greatly in recent years, we were able to identify several key trends driving customer engagement in such stores which we recommended that our client pursue. They have now taken these insights and recommendations to heart and are rolling out several campaigns designed to re-engage eCommerce-centric shoppers, as well as develop stronger relationships with the new retailers that they are hoping to attract.
Analysing Key Competitors in the eCommerce Service Industry
Earlier this year, a major online eCommerce provider of services came to us to ask us to profile one of their key global competitors. The competitor was a clear leader in the industry, known for launching innovative products and services, and our client wanted to understand how they could use best practices developed by this major player to their advantage. We approached the problem by identifying available information on the competitor while simultaneously uncovering gaps in our knowledge. The company was public, so most of the key financial information was available through public filings and records. What was less visible was a view of how the individual business units ran and the types of strategies employed to grow the business at key turning points during the organisation's growth.
We leveraged a combined research approach which brought together insights from secondary desk research and financial records along with interviews conducted with industry experts. The information provided a well-rounded perspective to the client and offered them recommendations on how best to leverage best practices from the company in question.
Assessing Innovation Opportunities in the Travel Sector
According to the World Travel and Tourism Council, the growth of the global travel sector will outpace the world economy in 2018, accounting for $7.8 trillion in revenue and about 10% of the global GDP.  We were recently asked by a large UK transportation company to assess the emerging trends in the industry and to identify the biggest opportunities for companies to innovate around travel. The remit was huge, but working collaboratively with our client we helped define parameters for the search. Based on the needs of the client and the priorities within their R&D and Innovation teams, we chose to focus on the part that disruptive technologies in transportation and travel companies play as well as the role that personalisation has in driving innovation forward.
In the research, we identified a major shift in the way transport was being perceived by the customer. No longer is travel about getting from point A to point B. Rather, achieving the optimal experience has become a vital component behind the decision to travel with a specific company. On top of that, the advent of e-commerce, the growth of digitalisation and the entry of new disruptive players in the space has had an impact on transportation and perceived value – so much so that real-time services have to become more personalised if they want to remain relevant and competitive. With this information, the client was able to assess and prioritise their future innovation strategies and choose projects which would make the greatest impact on the business.
Bringing it All Together
The truth is, most businesses will struggle to stay on the cutting edge of what is possible in their market. That is the nature of a competitive business environment. Companies will look to develop new models, new products, and new ways to engage with customers. Clients will change their buying habits and their perceptions about technology, products, and services. Markets will adapt based on the actions of competitors in your sector, and the sectors of those around you. And because of this constant shift, it becomes hard to predict what will come next. Change is unpredictable by its very nature, but the way you approach it doesn't have to be.
When clients come to us asking for the latest trends in their industry or an analysis of their most feared competitors, we often take a step back and remind them to focus on their business goals. Ultimately, success comes not from how you choose to react to change around you, but how you choose to act intentionally based on all of the information at your disposal. What we help with is making rational, determined choices based on your business needs. In a world that seems to be constantly moving forward quicker and quicker, we feel this is something that is needed.
The benefits of this approach are obvious. Because this information relies heavily on gathering secondary information and conducting desk research, the reporting is more flexible to the needs of the individual client or stakeholder. The research scope can change quickly, and insights and recommendations can be developed more quickly and on a shorter turnaround. There is also a lower cost associated with this type of research, given that most of the research time is spent analysing data which has already been compiled, rather than collecting raw data.
Over half of C-suite executives in the UK say they regularly use data taken from desk research and secondary data in their presentations and business cases, showing just how important this medium is for driving strategic decision making. We feel that by conducting this type of research from the outside in (rather than doing it internally), we can provide even more value through leveraging proprietary search terminals and subscription databases to identify the right information for individual clients. At ORC International, our team of specially trained business intelligence analysts leverage a database of over £1 million in proprietary data resources and tools to make this process as easy for the client as humanly possible.
If you or someone in your company is interested in learning more about the types of sources we have access to or how we can help you answer your next big business question in a matter of hours, please get in touch at [email protected]!
By McVal Osborne