London firms invest £1.5m in VR company's "British innovation with global potential"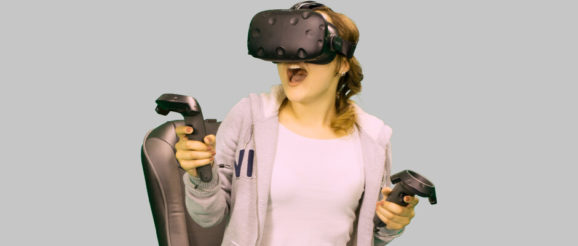 London firms invest £1.5m in VR company's "British innovation with global potential"
A London venture capital trust has led a £1.5m investment in a virtual reality company.
Pembroke VCT led the £1.5m funding round for Roto VR, the designer of the interactive 360 degree chair.
The TVB Growth Fund, managed by The FSE Group, also invested in the round, and SP Angel Corporate Finance acted as financial advisor.
The Roto VR chair is an interactive chair that addresses the physical problems of consuming VR whilst seated, such as motion sickness and tangling cables, whilst also enhancing the immersive experience with haptic feedback.
Roto is also motorised and can auto-rotate to wherever the user is looking, allowing for 360-degree viewing and exploration.
Co-founder and CEO of Roto VR, Elliott Myers, said: "Most people sit down to watch movies, work, play games and browse the internet whilst seated and we see no reason why the exciting new medium of VR will be any different."
Andrew Wolfson, CEO of Pembroke Investment Managers, commented: "In Elliott we have found an entrepreneur who has solved a problem for the VR market with a solution that addresses the physical issues encountered whilst consuming VR content, as well as significantly enhancing the experience.
"We see future customers coming from both the B2B and B2C markets, in fields such as experiential attractions, home, cinemas and shopping centres.
"The company has employed a high calibre of people, and we believe that the business is well placed to take advantage of this fast-growing market."
The global augmented reality and virtual reality market is expected to reach $94.4bn in value by 2023 according P&S Market Research.
Kiko Duffy, Senior Fund Manager at The FSE Group, added: "We are delighted to be backing Elliott and his team.
"The company's products are a key part of bringing VR into the home and workplace and are a great example of British innovation with global potential."
Do you want to sell more to businesses in your region?


Get Bdaily Marketing's latest Media Pack now to see how we can help →