Marqii Secures $4.5 Million to Accelerate Product Innovation for Its Digital Operations Platform for Restaurants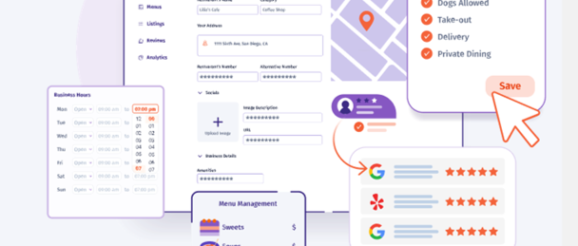 Marqii, a digital operations platform for restaurants and other companies in the hospitality sector, with a particular focus on ghost kitchens and virtual brands, has completed a Series A funding round, raising $4.5 million. This brings the total funding raised by the company to $10 million. The round was led by CEAS Investments, with contributions from GTM Fund, Hatcher VC, and Maccabee Ventures. The new capital will reportedly be used to accelerate product innovation, deepen industry-specific tech stack integrations, and expand guest engagement and review management capabilities.
Headquartered in New York City, Marqii provides a centralized platform for restaurants, bars, hotels, ghost kitchens, and virtual brands to manage their online menus and listings, and respond to reviews. The company recently launched its Managed Review Response service, which uses a combination of AI and human intelligence to create personalized review responses. Over 8,000 hospitality businesses, including Sage Hospitality Group, Margaritaville, Levain Bakery, Marcus Samuelsson Group, Virtual Dining Concepts, and Gregory's Coffee, use Marqii for their online operations.
CEAS Investments' VC Associate and new Marqii board member, Ronnie Martinez, expressed excitement about the company's progress. He highlighted the team's efforts in building new products and integrations to provide a seamless experience for hospitality groups, who have traditionally struggled with fragmented operating systems. Marqii's platform offers operators a single dashboard for managing menus and hours across all locations and automating review responses.
Marqii's founders, Avi Goren, Evan Perlmutter, and Bryan Rutcofsky, view the recent funding as a testament to their strong market traction in the competitive hospitality technology space. Since its seed funding announcement in March 2022, Marqii has seen over 200% revenue growth and has assisted more than 8,000 additional hospitality businesses in streamlining their online operations, increasing search visibility, tracking and responding to reviews, and keeping online menus updated through direct integrations with point-of-sale systems.
Marqii was founded in 2017 by Goren, Perlmutter, and Rutcofsky. The platform integrates with dozens of POS systems and connects to over 80 listing sites, including Google, Yelp, Facebook, Bing, and Apple Maps. It automates updates to online menus, hours, location data, featured links, and more, saving hospitality teams time. Marqii's review management product gives operators a single place to track and respond to Facebook, Yelp, and Google reviews.
In March 2022, Marqii raised $4.1 million in seed funding, led by Acronym Venture Capital, with strategic investment from Highgate Technology Ventures and additional participation from CEAS Investments and Green Egg Ventures. The funds were used to expand product innovation, enhance customer support functionality, and address the online operations challenges faced by ghost kitchens and virtual brands.
Launched in March, Marqii's Managed Review Response service automates the review response process, allowing operators to focus on other aspects of their operations. The Marqii reviews team collaborates with restaurant teams to create response templates and guidelines that align with the restaurant's brand voice and SEO goals. The team handles the entire process, from monitoring reviews to creating regular reports on performance analytics, response trends, and keywords.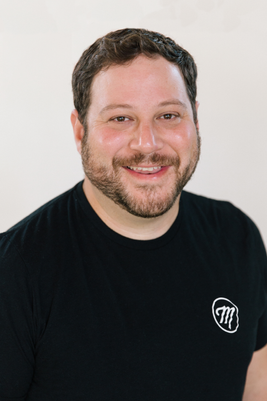 Goren, originally from Brazil, moved to Long Island as a child. He gained valuable insights into the restaurant industry while working at D'Cocco's Restaurant and Pizzeria as a teenager. After studying at the University of Texas at Austin, Goren began his career at Yelp, followed by Yext, before founding Marqii. He identified a market opportunity in the gap in digital strategy accessibility among small and mid-sized restaurants.
Marqii has also provided a simple solution to manage the changes brought about by the pandemic. Ghost kitchens, curbside pickups, and third-party delivery services have increased, along with many companies' online presences. Marqii has helped its clients navigate the digital transformation needed to survive and thrive during the pandemic.
The company has simplified the onboarding process for new customers with a brief 30-minute meeting where Marqii learns each company's specific practices and operational techniques. Marqii then adapts to ensure that the restaurant can efficiently, accurately, and quickly update its online menu information across all relevant customer-facing platforms.
Last month, the company announced that it has joined forces with MarketMan, a restaurant management system. With this partnership, restaurants can simplify all of their back-of-house and digital operations by combining MarketMan's inventory management and accounting tools with Marqii's automated digital menu updates and listings management solutions.