Sai Gon Thuong Tin Bank Acknowledged for Creative Use of Open Source at the inaugural Red Hat APAC Innovation Awards 2023 for Vietnam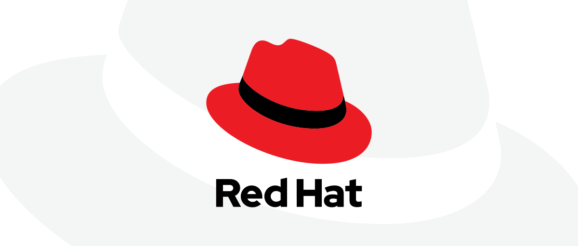 Red Hat, Inc., the world's leading provider of open source solutions, announced the inaugural winner of the Red Hat APAC Innovation Awards 2023 Vietnam today. Red Hat is honoring the remarkable achievements of Sai Gon Thuong Tin Bank (Sacombank) for its outstanding use of Red Hat solutions to foster innovation, showcase its ingenuity, and elevate customer experiences in an ever-evolving business environment. 
The Vietnam country award was also launched for the first time in the country since Red Hat began their APAC Award series in 2016, a strong testament to the growth of enterprise open source adoption in Vietnam. Sacombank was selected based on the positive impact their Red Hat deployments had on their business goals. Overall, the winners strongly showcase the possibilities of enterprise open source, pushing the boundaries of business processes, productivity, innovation, and resilience.   
Categories: Digital Transformation and Automation
Winner: Sai Gon Thuong Tin Bank (Sacombank)
Sacombank was one of the first joint stock commercial banks established in Ho Chi Minh City with an initial charter capital of VND 3 billion. Its vision is to be a national leader in Vietnam's modern retail banking. 
The bank identified technology as the key factor in its development strategy, focusing on investing in digital transformation and creating a solid foundation for the bank's comprehensive development to keep pace with Industry 4.0 demands. Sacombank needed to maximize its investment and reduce cost, as well as modernize applications and create a unified environment. The bank also wanted to adopt a microservices approach to increase flexibility in launching future services, which would help the bank stay agile and ahead of the competition. 
The bank worked with Red Hat, leveraging Red Hat OpenShift to kickstart its digital transformation journey. Previously, the bank was using the community version of Kubernetes but transitioned to enterprise OpenShift to scale up its services and systems, including treasury, private cloud, and omnichannel banking. 
Red Hat solutions have helped Sacombank optimize customer experience and operational efficiency and improve management capacity and labor productivity. Focusing on a hybrid cloud approach has also enabled the bank to better serve its customers and capture new business opportunities, with enterprise open source driving the bank's omnichannel strategy. To continue evolving the bank's digital capabilities, Sacombank is further exploring integration and automation capabilities with Red Hat Ansible. 
Supporting Quotes
Marjet Andriesse, senior vice president and general manager, APJ, Red Hat
"As the business landscape continues to evolve in 2023, the Red Hat APAC Innovation Awards 2023 celebrate the creative successes and achievements of our customers. Organizations like Sacombank are increasingly leveraging hybrid cloud capabilities at scale to embark on transformation initiatives and support growth. This is especially exciting in the context of Vietnam, where the digital economy is expected to be worth US$49bn by 2025, and where financial services will be the connective tissue for commerce. Sacombank's story demonstrates that open source continues to be a game-changer for businesses, giving organizations the flexibility and resilience to craft their own unique path to success." 
Tran Thai Binh, Chief Digital Officer, Sacombank
"Sacombank is always exploring the latest technology innovations in the market, so we are delighted to be recognized as the very first winner of the Red Hat APAC Innovation Awards. Digital banking and transformation is a key pillar for us and enterprise open source provides us the added capability to deliver a smooth and seamless experience for customers – no matter what channel they use to interact with the bank. By using enterprise open source, we can continue making a difference to customer experience, business and operations with innovative approaches. "
About the APAC Innovation Awards 
In an environment of economic fluctuations and technological upheavals, Red Hat continues with the theme "Explore what's next" at this year's Red Hat APAC Innovation Awards series. This year's accolades celebrate the exceptional accomplishments of organizations in adapting to today's uncertain landscape, proudly recognizing the digital transformation achievements of 31 organizations from 13 countries in APAC. By harnessing the power of open source creatively, these remarkable organizations propel themselves forward while prioritizing unforgettable customer experiences. Their unwavering resilience, strategic thinking, and ingenious utilization of Red Hat solutions have allowed them to conquer new business challenges and stay one step ahead of evolving customer demands.
Amid growing uncertainty, innovation still stands tall as a priority for businesses. According to the Red Hat 2023 Global Tech Outlook, businesses continue to rank innovation as a powerful differentiator, allowing organizations to rise above their competitors and forge their unique path to success. The awards' five categories focus on key technologies that can help businesses stand out amid today's uncertain landscape: Digital Transformation, Hybrid Cloud Infrastructure, Cloud-native Development, Automation, and Resilience. 
About the Award Categories:
– The Digital Transformation category recognizes organizations that have successfully made the transition into a truly digital enterprise, overcoming and addressing business challenges with digitalization. 
– The Automation category celebrates organizations that have effectively harnessed automation to transform their organizational processes, workflows, and tasks.