Marshall Plan for Talent innovation grant application process begins Wednesday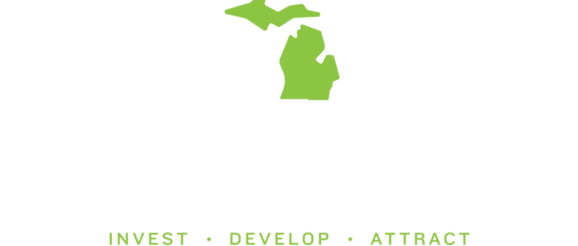 Lansing, Mich. –
Starting Wednesday, education and business leaders together can begin the application process for more than $59 million in Marshall Plan for Talent grants to revolutionize the state's education and talent development system and better prepare students for the careers of today and the future. 
Step one: concept summary – This summary includes an outline of the talent need and briefly describes the goals, objectives and outcomes of programs developed using the funds. Submission period is Sept. 5 through Sept. 19
Step two: talent agreement – This agreement describes the partnership between members of the talent consortium. It also includes identifying the high-demand, high-wage fields that students will be prepared in. Submission period is Oct. 9 through Oct. 23.
Step three: grant application – Once the concept summary and talent agreement have been approved, the talent consortium may then complete and submit the grant application for the first round of funding. Submission period is Nov. 13 through Nov. 26. 
"We are excited to see the statewide efforts progress and to get the Marshall Plan for Talent funds out to schools," Talent and Economic Development Department of Michigan Director Roger Curtis said. "As employers and educators come together to define talent gaps, create innovative educational solutions and build talent consortia, we have developed a streamlined timeline for the grant application process that allows awards to be made in December 2018.
The Marshall Plan for Talent innovation grants include funding for new and expanded world-class curricula, certification programs based on competency, professional equipment, moving to a competency-based education model and career navigators.
"These grants are a great way to inspire innovation in Michigan schools," Interim State Superintendent Sheila Alles said. "They are also a critical piece to ensuring Michigan can become a top 10 state in 10 years and they come with a sense of urgency. Michigan cannot wait on the sidelines and this funding will provide the state's most innovative schools – large and small – an opportunity to start and expand programs that will help transform our education landscape."
There will be additional rounds of the application process in 2019 for those talent consortia that need additional time to prepare successful and innovative solutions to closing the state's talent gap.
"This is one part of the solution," Alles said. "We must continue to press on in creating a stronger, more seamless education system that helps all students. The Marshall Plan is a great opportunity to do that and prepare our young people to be lifelong learners."
"We want to make sure funds get to those employers and educators that have developed creative and impactful solutions to better prepare our learners for the high-wage, high-demand jobs available through 2024," Curtis said.