Oath's RYOT Opens Up Innovation Studio in Los Angeles – Variety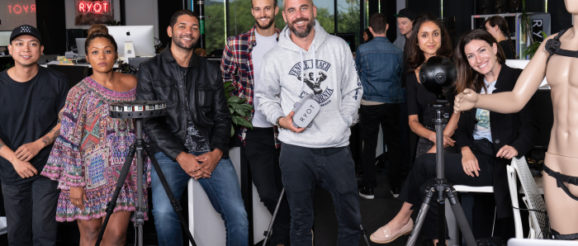 Oath's immersive entertainment studio RYOT is opening up a physical studio space with a focus on cutting-edge media production technologies this fall. The RYOT Innovation Studio is scheduled to launch on Verizon's Playa Vista, Calif. campus in October, and is set to work closely with Verizon's recently-announced 5G Lab.
"This is the next evolution for us as a company," said RYOT founder and CEO Bryn Mooser in an interview with Variety. The new studio will include cutting-edge motion capture solutions for the production of visual effects, augmented and virtual reality. It will use game engines and cloud rendering to produce near-cinema-quality computer-generated imagery, and there are plans for live animated broadcasts as well as the production of serialized content.
The studio is going to be led by RYOT's chief innovation officer Zeda Stone alongside Mooser, and will work closely with other Oath entities including Yahoo Entertainment, Yahoo Sports, Huffington Post, Yahoo Finance, Tumblr and Techcrunch. It will also work arm-in-arm with Verizon's new Los Angeles-based 5G Lab, which will be housed at the same location.
Mooser argued that 5G will be a major force of change for RYOT as well as the entire media industry. "It's such a transformative technological leap," he said. "Social media as we know it was born on 3G." 4G had enabled the rise of video streaming, he continued, with 5G offering the potential for a whole range of new applications. One example: RYOT's Innovation Studio will use a mobile motion capture suit to take motion capture out of the studio and onto the street.
But despite its deep ties to Oath and its corporate owner Verizon, RYOT plans to use the studio to collaborate with others as well. "We want to work with everybody," Mooser said. "The door is wide open."