Triangle's innovation, high-tech industry stoke espionage fears :: WRAL.com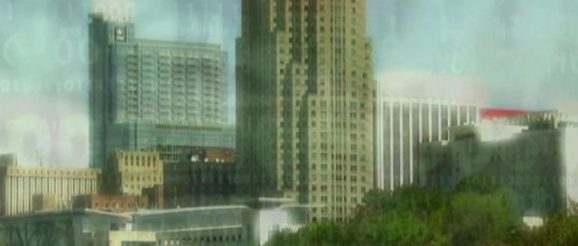 By Culen Browder, WRAL reporter
Raleigh, N.C. — The Triangle is a high-tech hub that is home to highly regarded research universities that include North Carolina State University, the University of North Carolina and Duke University.
Just take a look at the number of inventions registered to North Carolinians in the U.S. Patent Office: Over 84,000, which dwarfs those issued to people who live in surrounding states.
But the innovation that makes the Triangle attractive to learn and work also makes it a target.
"I can't stress enough (how) this region is a hot bed for industrial espionage,," said Jim Reese, the chief executive officer of TigerSwan, an international security firm. He said that threat is growing from inside and outside the U.S.
"The government of China has a strong industrial espionage program that they will insert spies who will come in here and work, be part of the system, part of the community and continue to work and feed (the government) information," Reese said.
David Smith, a researcher at Duke, found himself in the middle of an academic espionage case when former graduate student Ruopeng Liu took cloaking technology he learned at Duke back to China, where he parlayed that into a $6 billion company.
"They came in took pictures and measurements of all the equipment that was used to fabricate that," Smith said. "And actually sent that back to China."
"We know that the Chinese have a shopping list of intelligence and technology that they target every year," said Frank Figliuzzi, a former assistant director at the FBI.
Charges were never filed but Figliuzzi said he believes that Liu was "handled, approached, compromised, recruited (and) subsidized" when he returned to China.
Liu spoke to NBC News and denied the allegations.
"It's ridiculous," he said.
Luke Marshall co-founded VitalFlow in Raleigh.The company is developing life-saving technology that uses a spirometer, phone app, and analytics.
Marshall's team works through clinical trials and patent applications, but they encrypt their trade secrets.
"We are very open about what we do," he said. "It's just we're a little more cagey about how we do it."
Dr. Mladen Vouk oversees research development at NC State, where VitalFlow and many other startups launched.
"Everybody's aware of (espionage) and everybody tries to educate the students and the faculty to be on the look out," Vouk said, adding that sharing ideas in a research setting while using cyber security and disclosure agreements to protect those ideas is the growing challenge.
That requires a more sophisticated view of what constitutes intellectual property.>
Consider what's at stake: Patents tied to local universities range from 774 at Duke; 367 at NC State and 341 at UNC, and those figures do not include pending applications.
"There are countries out there, like China, Russia (and) Brazil that have folks that for one are a cyber-threat (and) are always looking to get into and steal that technology," Reese said.
He foresees a Cold War scenario where where a fellow researcher or co-worker could be a spy among us, siphoning valuable trade secrets.
For entrepreneurs like Marshall, that means innovating faster, while watching your back.
"The sharing of ideas is built into the genesis of all this, but protecting it once it gets to a certain level is just as important," he said. "So, there is this interesting tightrope to walk."