Modern Storage Accelerates Data Insights, Speeding Innovation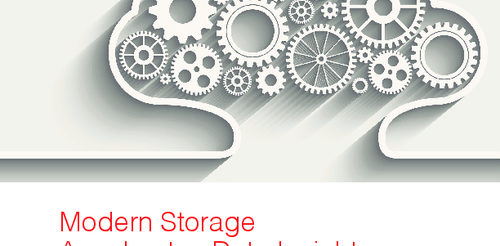 Pure Storage •
Deep learning opens up new worlds of possibility in AI, enabled by advances in computational capacity, the explosion in data, and the advent of deep neural networks. But data is evolving quickly and legacy storage systems are not keeping up.
Read this MIT Technology Review custom paper to learn how advanced AI applications require a modern all-flash storage infrastructure that is built specifically to work with high-powered analytics, helping to accelerate business outcomes.
Around the Network
India's Proposed Data Protection Bill: Compliance Issues
Widespread Phishing Campaign Targets Financial Institutions
Banking Malware Targets Mexico; Will It Spread?
Has the Ship Sailed on Securing Midterm Elections?
DirectTrust's Kibbe on the Future of Health Info Exchange
Request to Republish Content
Join the ISMG Community
Forgot Your Password Message:
Our website uses cookies. Cookies enable us to provide the best experience possible and help us understand how visitors use our website. By browsing bankinfosecurity.com, you agree to our use of cookies.