Moss and Marqeta Forge Partnership to Lead Technical Innovation in Fintech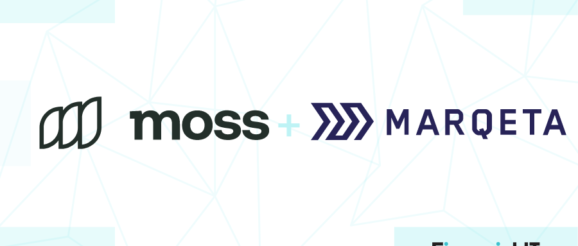 Moss, the fintech transforming spend management for small to medium enterprises (SMEs), has today announced an exciting new partnership with the global modern card issuing platform, Marqeta. By utilising Marqeta's open API platform, Moss is able to issue corporate cards to European SMEs that enable them to spend smarter, with real-time visibility and control, and save hours each month by automating time-consuming manual tasks. Together, the two fintech platforms are focused on breaking into new tech spaces to provide innovative, easy-to-use solutions to their customer bases, supporting growth and innovation among SMEs.
With Moss, businesses have access to corporate credit cards that can be used for all types of business spend, whether that's one-off travel expenses or recurring monthly transactions with suppliers. All spend is then tracked holistically in a single dashboard, providing finance teams with the real-time data required for accurate financial reporting, saving time by streamlining processes, and giving finance leaders the precision and oversight needed to inform strategic decisions.
Marqeta enables the instant issuing and processing of card payments. Through partnering with Marqeta, Moss customers can create and use their cards in seconds, pending approval from their admin. The flexibility and agility of Marqeta's platform makes them the ideal partner for Moss, and demonstrates the shared ambition to innovate the finance function of SME businesses.
Moss co-founder and COO Stephan Haslebacher is confident the partnership with Marqeta will continue to strengthen and provide results for both customer bases: "Marqeta has made our international expansion journey simple, and we're pleased with how our ambitions to continuously innovate align fully. Our partnership is key in enabling us to fulfil our mission of elevating the finance backbone of the SME economy in Europe and beyond."
"Historically card products were static and it could take weeks or even months to launch a standard new card program," said Jeff Parker, SVP and Managing Director, International at Marqeta. "We're proud to partner with Moss to enable them to add new innovative card products and launch in new markets quickly and seamlessly — delivering the highest calibre of customer service to their spend management customers across Europe."
Key benefits of Marqeta and Moss integrating platforms:
Utilising next-gen technology like machine learning and OCR automation, Moss seamlessly removes the complexity of finance processes including invoice entry, invoice tracking and approval, spend approval and so on, whilst Marqeta's purpose-designed platform gives the customer finely-tuned control of every aspect of their card program, providing open APIs and advanced analytics. Through a centralised platform, the two companies have enabled full visibility of transactions and expenses, complete card control and more to create a best-in-class experience for their customers.
In addition to relevant feature requirements from the platform, Marqeta's and Moss's long-term vision for the markets they could service was closely aligned. Together, they've developed a platform to fit EU standards, poised to lead technical innovation in the fintech space.