MWCA Wrapped, but Innovation Roars On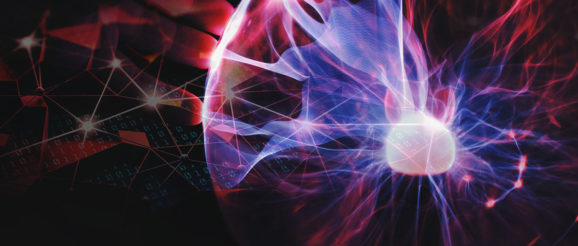 As the second annual Mobile World Congress Americas wrapped up in Los Angeles last week, we now reflect upon the innovation and next-generation technology that was in abundance on the conference floor. From CBRS, 5G to IoT applications such as artificial intelligence and virtual reality, the emerging need for a robust wireless infrastructure was prominent from the first keynote to the last. Although the show may have come to an end, the world of possibilities has only just begun – and the hype is real.
5G's Role in Imagining a Better Future
The new network offering will usher in a modern era, an era some are referring to as the next industrial revolution. As influential as the wheel or electricity, 5G is expected to open doors that we have yet to imagine. It will support a new wave of IoT technology and allow end-users the access to a new digital toolkit right in their pockets. Whether it is powering AI to improve business productivity or enhancing consumer access to personalized work processes, the wireless network will provide the reliability and scalability not common to any existing deployments. We've been talking about how operators and carriers have been escalating efforts to take full advantage of 5G over the last year, and this year's MWCA showed that these efforts are ramping up. In fact, Verizon announced plans to switch on its first 5G network as soon as next month.
But wait… There's more.
If there is one thing that the plethora of network offerings and wireless connectivity possibilities tells us, it's that the solution for ubiquitous connectivity truly is a melting pot. While 5G provides an opportunity for consumers and opens a new realm of tech applications, the introduction of CBRS (and OnGo) ushers in a cornucopia of enterprise possibilities through private LTE. By deploying 4G and 5G over many available bands (including CBRS), telecom operators and building owners will be able to bring the full arsenal of wireless connectivity to the front doors of tenants and guests.
The Omnipresence of Connectivity
This year's MWCA showed just how far wireless network access has come in the past year. According to Meredith Attwell Baker of CTIA, 5G will be active in more than 50 US cities by Q3 of 2019, which is an impressive shift, as last year it was unclear when the industry would see the network come to fruition. In addition to 5G, the introduction of CBRS/OnGo will allow enterprises to deploy a reliable, scalable LTE network. Accessing the unlicensed CBRS/OnGo areas of the spectrum will allow businesses to empower current and future IoT deployments by tapping into the benefits of enterprise-grade OnGo. All the while, the connectivity for public safety and cellular networks must remain in the full portfolio of wireless offerings.
Because Zinwave's DAS supports all of the above technologies and bands while offering full interoperability, it is best suited to support CBRS for business-critical applications, as well as support for emergency personnel with public safety connectivity solutions and cellular coverage for all four major carriers – all on a single platform. With a single software update, our solution is prepared to take on the looming 5G switch, offering the lowest total cost of ownership, as hardware overhauls are a non-consideration.
With 5G poised to be the rocket fuel that will propel the impending technological revolution, then consider Zinwave the Space Launch System that will take it to the stratosphere of connectivity.