Proximity's Voice Lab 'Invoke' Set to Drive Voice Assistant Innovation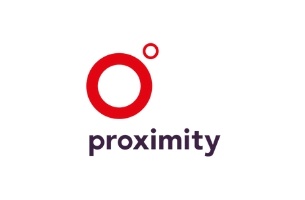 Proximity's Voice Lab 'Invoke' Set to Drive Voice Assistant Innovation
Building on Proximity's legacy of storytelling, the lab was created to anticipate rapidly evolving customer behaviour
Proximity Worldwide has today unveiled its first Voice & IoT lab named Invoke. Launching at Barefoot Proximity, the Cincinnati office within the Proximity global network, the lab will provide a dedicated hub for audio, voice and IoT development and deployment, and will drive innovation and new business growth for the network.
Building on Proximity's legacy of storytelling, the lab was created to anticipate rapidly evolving customer behaviour and growing engagement with smart assistants and connectivity, Invoke will enable research and development with the capabilities and expertise to plan, build, measure, and optimise experiences brought to life through Google's Home, Apple's HomePod, and Amazon's Echo for clients. The Lab will also house dedicated connected equipment and IoT devices focused on the growing role of voice assistants within the entertainment, home automation, and eCommerce categories.
Research shows that by 2020, 50% of all searches will be voice activated and within the next year and a half, there will be more than 1.6 billion digital assistants in use. Some 61 million people in the US currently use a smart speaker at least once a month.
With the aim of providing an end-to-end experience, Invoke will be led by a team of channel integration specialists and creative technologists to craft voice-activated brand content.
Brian MacDonald, Senior Vice President of Channel Integration at Barefoot Proximity said: "As marketers, we spend a lot of time understanding the behaviours of individual audiences – what they buy and what they search for. As those activities shift to voice activated experiences, we're helping clients capitalise on this new frontier by not only creating and developing solutions but also by analysing their effectiveness."
"As a centre of excellence for Search within the network, moving into an area of Voice innovation was a natural transition and means we can provide a true end-to-end solution."
As one of the first agencies to go through Amazon's Advertising Accreditation, Barefoot Proximity is already working with several clients to deliver new skills, voice search optimization, and Amazon voice commerce strategy.