Navitas Solar's Commitment to Quality and Innovation in EPC Projects – Sunay Shah, Director- Projects, Navitas Solar – SolarQuarter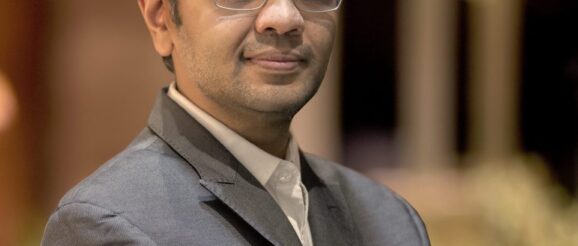 How does Navitas Solar see the solar EPC market developing in India? What are the major factors that have been driving the market's growth?
The way EPC has evolved in the past few years is unbelievable. The major factors driving the growth of EPC sectors are the increasing cost of electricity, skilled labor availability, societal awareness etc. Moreover, system designs have become optimized lowering the overall cost. Streamlined supply chains have also led to the timely and efficient execution of projects. Additionally, transparent national and state-level policies have opened new opportunities for residential, commercial and industrial sectors. Green Energy Open Access is also allowed to any consumer with a load limit of 100 kW. The Energy Conservation Bill is passed which amends the Energy Conservation Act, 2001 to empower the central government by encouraging the use of non-fossil energy.
What are the major problems and expectations that customers have from the players of this segment? How do you strategize to meet those?
The major expectations of customers from EPC companies are transparent deals, optimum output from installed solar projects, long-term maintenance, prompt after-sale service and obviously reduction in electricity bills. We have dedicated and separate teams for rooftop and ground-mount projects, as both segments are different. Being part of a group of companies that are five (5) decades old, understanding state DISCOMs and TRANSCOs becomes easy for us. As we have our own solar module manufacturing facility, it becomes an added advantage for the customers as they have the same vendor both for EPC and for Panels. Navitas Solar ties experts from different fields and into a thread and a very strong and efficient team is made. Our team takes care of customers' requirements and accordingly, we plan the activities. In the team, each person knows their tasks specifically, they perform their roles phenomenally, and that is how the team successfully completes a project.
How is Navitas Solar positioned in the solar EPC market?
Navitas Solar being in the Solar PV modules manufacturing enterprise with it's all range of Polycrystalline and Mono PERC modules, additionally, it has a strong footprint in the EPC sector as well. With the execution ride proper from the minimal Solar PV capability of 5 kW to Megawatt scale projects, Navitas has established more than 25 MW EPC projects in PAN India. Having its EPC crew in Gujarat and Maharashtra, Navitas is actively engaged with Residential, commercial and industrial projects, be it ground mount or rooftop!
To point out a few major projects of the EPC sector in 2022, 352 kW Industrial rooftop, 402 kW Solar plant at JFE Shoji Steel India Ltd., Maharashtra, 4MW in-house Captive Solar Park at Kalpataru Global Alloys, Andhra Pradesh, 1.4 MW at Sumicot Ltd. Bharuch and many more. With this Navitas has left a terrific mark by putting a degree up in optimum designs, quality assurance and best economical solutions to the client. We want to focus on large-scale supply, residential solar financing, and retail EPC segments up to 10 MW single projects for which there is a niche market.
Can you discuss Navitas Solar's approach to quality control, including the selection of materials, equipment, and construction practices?
Navitas Solar's approach to quality control including the selection of the material, equipment is unique. We are working with the vendors who can provide the best quality materials only. In quality, we do not compromise at all. The major differentiating factor that sets Navitas Solar apart from other players in this segment is that Navitas Solar is an integrated company manufacturing raw materials, solar panels and has tie-ups with inverters, batteries and other key material manufacturers. The synergy between these teams leads to quality products, prompt after-sale service, optimum and precise design, well-equipped contractors, timely project execution. We are backed by a very strong in-house QA and QC lab. We also have a technically sound QA & QC team as well as R&D team that is continuously dedicated to improving the quality.
How does Navitas Solar incorporate energy storage technologies into its EPC projects to provide comprehensive and reliable renewable energy solutions?
Navitas Solar is exploring options to incorporate new technologies into EPC projects to provide reliable renewable energy solutions. Solar Wind- Hybrid technologies, agrivoltaics, large-scale solar parks, solar with battery storage are some of the few examples. To install ground mount solar plant, a huge amount of land is required, sometimes fertile land is wasted due to solar installation, to overcome this issue, the solar power plant can be developed as Agrivoltaics which will allow crops to grow beneath the solar panels. A major drawback of solar is its intermittent nature which lacks the reliability of solar electricity and if it's used with some of the solutions like battery storage, wind solar hybrid then Round The Clock(RTC) power can be generated with solar which is needed at many remote places.  Depending on the site and other factors, Navitas Solar takes the decision for the solar project accordingly.
How is your combined experience helping the firm to grow?
We have a highly experienced in-house design team that uses the latest software. Firstly, the feasibility study of the project is carried out and the whole project is projected on the paper. Once, the blueprint of the project is ready, the same is discussed in detail with the contractor. We have hand-picked 5-7 contract agencies for whom we conduct training on a monthly basis. After getting training from time to time, their team has become highly proficient in executing our designs accurately. In the training, the focus is on teaching good engineering practices and safety protocols to the contractors. As a result, the overall project is executed accurately with impeccable workmanship while meeting the project timelines.