NCC unveils south Bethlehem haven for enterprise and innovation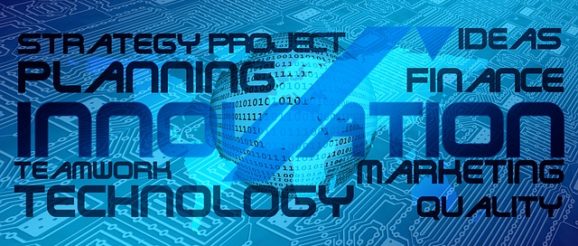 Jeffrey Boerner was busy working on Wednesday, but he sounded like an enthusiastic teacher on back-to-school night when he showed off Northampton Community College's newest center for innovation, entrepreneurship and the community.
College officials held a sneak peek of the Follett Family Center for Innovation and Entrepreneurship, part of a $5 million facelift inside the Fowler Family Southside Center on Bethlehem's South Side.
The renovation covered the business center, expansion of the "Fab Lab," or fabrication laboratory, and exterior work to the 511 E. Third St. building, said college spokeswoman Katherine Noll.
Boerner, who helped start the Fab Lab in a third-floor space, said he will hold guitar-making classes in the space and work with students and business owners on woodworking, audio recording, machining and more.
"I'm the luckiest person in the whole country," said Boerner, who directs the Fab Lab.
Half of the funding for the work came from a $2.5 million grant from the Pennsylvania Department of Education, and the remaining $2.5 million from private philanthropy. NCC bought the six-story building, which was part of the headquarters of Bethlehem Steel Corp., more than 10 years ago, before the Sands casino and SteelStacks were ever a glimmer in the public's eye.
South Bethlehem has become a haven for entrepreneurship, starting with Lehigh University and Ben Franklin Technology Partners of Northeastern Pennsylvania based at the school's Mountaintop Campus. Technology centers started in old Steel buildings helped spawn such companies as life sciences manufacturer OraSure Technologies.
It has also seen an influx of business incubators, and a special taxing district known as the Keystone Innovation Zone has helped spur development.
Lauren Loeffler, the Fowler Center dean who led Wednesday's tour,said college officials see the new center as a complement to what's available in the Lehigh Valley. She envisioned scenarios for start-up business owners who would want to work on product prototypes, for example.
"And really, the center should be the hub of that entrepreneurial community," said Loeffler, who is also vice president of workforce development and community education.
The center also features classrooms with large windows to allow natural light, an art gallery, an area resembling an intimate coffee house for music acts, and a new eatery called The Zime. The Fowler Center's front lobby was also refurbished with large windows.
"We want this to be open to the community at-large, because that's what the college is all about," Loeffler said.
The innovation center is named for the Follett family, including Steven Follett, president and CEO of Forks Township's Follett Corp.
LEARN MORE
The Center for Innovation and Entrepreneurship is open from 8 a.m. to 6 p.m. weekdays. For more information, contact Raja Bhattacharya, CIE director, at 610-332-8661 or [email protected].
The Fab Lab is open 8:30 a.m. to 4:30 p.m. weekdays. For more information, contact Amy Rotzell at 610-332-8665 or [email protected].
Website: northampton.edu
610-820-6694
Get the inside scoop on the Lehigh Valley's business scene on The Business Cycle, . Like us on Facebook: . Follow us on Twitter: @.