NEACH Joins NACHA Payments Innovation Alliance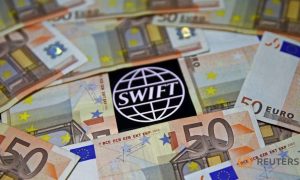 NACHA's Payments Innovation Alliance has gained a new member.
In a press release issued on Tuesday (Aug. 28), NACHA announced that the New England Automated Clearing House (NEACH) has joined the Alliance, an initiative that promotes collaboration between volunteers to achieve innovation and progress in the payments industry. NEACH will be represented by Senior Vice President Joe Casali and Vice President of Education Sandy Ortins.
The Payments Innovation Alliance includes additional subgroups, including the financial institution subgroup, to develop a playbook on faster payments for banks and credit unions, as well as the corporate subgroup to develop a playbook for businesses and government entities.
In addition to joining the alliance, NEACH has also launched the Faster Payments Playbook project. The playbook will serve as a resource for financial service providers and businesses to understand and more easily adopt faster payments. Three additional projects are now underway from NEACH, including the ACH Quick Start Guide, the ISO 20022 Toolkit and the Cybersecurity Response, all aimed to help businesses and financial service providers manage and embrace industry disruption.
"NEACH is pleased to participate in the Payments Innovation Alliance, and though our active participation, seek to be an advocate for positive change," said Casali. "We are strong supporters of payments innovation and look forward to contributing to the work being carried out by the Alliance."
Last year, Casali spoke with PYMNTS about the industry's progress toward Same-Day ACH, and how companies can avoid "Y2K-like anxiety" about the shift.
"The ACH rules are complicated, so we do find situations where there's a certain understanding of the rules, but it's not comprehensive," he said, adding that while there is a learning curve, the concerns and fears surrounding adoption of Same-Day ACH mirror those of Y2K.
"It ended up being a whole lot of nothing," said Casali of the Y2K fear.
Share
Print
Email