New Underdog Fantasy Fund Will Support Responsible Gambling Innovation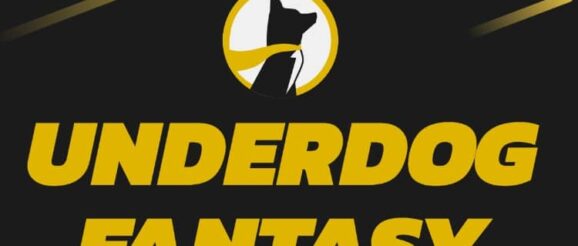 The post New Underdog Fantasy Fund Will Support Responsible Gambling Innovation appeared first on SportsHandle.
When fantasy sports entrepreneur Jeremy Levine started his first company back in 2008, he was a little lonely.
"At the time, I was 21, 22, I knew nobody, I didn't know what to do," Levine told Sports Handle about trying to find support for his StarStreet venture. "I applied everywhere — Tech Stars, Y Combinator — and then I just went back home [from college] to work on it. I finally went to a meeting with someone from the first Tech Stars class, I did some networking, and then was accepted to the second Tech Stars class and it became the hub of innovation. And look at all of the innovative companies that have come out of that."
Sports wagering media platform SoBet and the online gaming affiliate FTN Network are among those that have been or are in the Tech Stars program, while the startup sports betting exchange Novig and the delivery companies DoorDash and Instacart are Y Combinator alumni.
Now the founder and co-CEO of his third fantasy sports company (he's also the founder and chairman of Los Dos Tequila), Levine wants his company to be part of the innovation landscape — and not just in the bubble of his latest venture, Underdog Fantasy.
"We've always said, 'How can we do what's best in class?'" Levine said. "But we wanted to take it further — how can we co better for our customers? — and we realized that this industry could use more founders and more companies being formed. And we're hopeful with GuardDog that we'll be able to create this hub for innovation in responsible gaming." 
Familiar industry names on advisory panel
As the fantasy and sports betting landscapes continue to evolve, Underdog Fantasy Monday announced a new initiative, the aforementioned GuardDog, to support startups focusing on responsible gambling.
The venture is backed by an  advisory panel that includes familiar industry names like responsible gambling consultant Brianne Doura-Schawhol, former Colorado wagering regulatory chief Dan Hartmann, gaming entrepreneur Chris Grove, former Indiana Gaming Commission Executive Director Sara Tait, and Adam Warrington, FanDuel's former head of responsible gaming.
Underdog will seed its new fund with $1 million and a goal of "fostering innovation" in responsible gambling, which has risen on the priority list in the gaming industry within the last year. Stakeholders across the casino, daily fantasy, and sports betting sectors have been rolling out new initiatives and exploring ways to make responsible gambling more appealing and a seamless part of the gaming experience.
"It should be a really primary concern for operators," Levine said. "Our mission is for fans to have a good time with sports and, obviously, that means people can have fun while they are winning and even losing, as long as they're not losing too much. We are focused on building games, not these very transactional moments. It becomes important as we reach a bigger base of customers to make sure they are able to do it in a way that they can have fun."
Underdog, a daily fantasy player in multiple states, has plans to expand its offerings to sports betting and is so far licensed in Colorado and Ohio to do so. Underdog also has plans to apply for a sports betting license in Massachusetts.
The company has not yet unveiled its wagering platform or divulged when it will begin offering sports betting, and it is one of a handful of daily fantasy companies that has been under fire recently for offering "pick 'em-style" fantasy contests that some regulators say cross the line into sports betting. Last week, New York regulators banned pick 'em style contests in their state, and Michigan regulators appear to be heading down the same path.
Hoping for something 'we totally didn't expect'
GuardDog will be available to assist any startup real-money operators — fantasy or wagering — in the development of cutting-edge technology and programs to move responsible gambling forward.
"We know there are tons of dreamers, entrepreneurs, and builders out there that can build a stronger, more responsible ecosystem for all," Levine said. "We want to help those innovating in responsibility by providing capital, mentorship, and valuable connections."
Underdog's Jeremy Levine sees DraftKings, FanDuel, and the rest of the American online sportsbooks as all the same — and not in a good way. (@jeffedelstein)https://t.co/FIgMv3pwys

— US Bets (@US_Bets) June 14, 2023
The idea of an established company helping startups entering the gaming industry isn't unique to Underdog. For example, PENN Entertainment has a program for minority gaming suppliers and vendors designed to draw a diverse range of entrepreneurs into the space by offering guidance, support, and training.
Through its GuardDog program, Underdog will will have a stake in the companies it chooses to back. But the goal is for these beneficiaries to stand on their own and bring something completely original to the industry.
"We are trying to announce as loudly as we possibly can, because we want anybody who is interested to be in touch," Levine said. "We've seen before that these groups can match-make. We hope it turns into something that we totally didn't expect."
The post New Underdog Fantasy Fund Will Support Responsible Gambling Innovation appeared first on SportsHandle.