Pakistans Cash Crop Peanut Holds Massive Economic Potential Amid Collaborative Efforts, Innovation – UrduPoint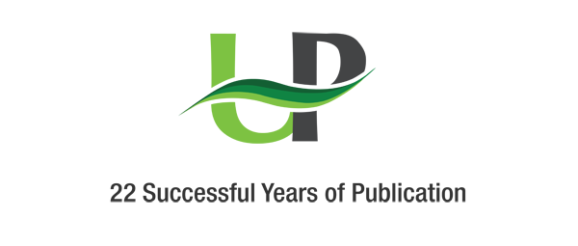 ATTOCK, (UrduPoint / Pakistan Point News – 5th Oct, 2023) The speakers at an event in connection with World Peanut Day on Thursday said the country's cash crop peanut, often referred to as the 'golden kernel,' has emerged as a crop of immense promise in Pakistan.
The golden kernel has huge economic potential to boost country's foreign exchange reserves through collaborative efforts and innovations to enhance crop yield, they said.
The experts highlighted at the 8th Annual National Peanut Festival in Attock that the agricultural revolution has the potential to inject billions of Dollars into Pakistan's economy, marking a significant development.
The 8th Annual 'National Peanut Festival' Held in Collaboration with Agri Tourism Development Corporation of Pakistan Showcases the Impact of Festivals on Individual and Social Identity, a news release said.
While its current production stands at a modest 8 to 25 maunds per acre, the Peanut Research Institute Attock has endorsed advanced peanut farming practices that can yield up to 50 maunds per acre.
Progressive farmers across different regions are already achieving impressive yields ranging from 35 to 40 maunds per acre.
The National Peanut Festival, marked a significant event that highlighted the profound influence of festivals on the individual and social identity of the people involved, as well as the regions from which they hail.
The event was organized with leading collaboration of Ghazi Brotha Taraqeeati Idara-GBTI and other partners including Agri Tourism Development Corporation of Pakistan, Groundnuts Research Station Attock, Barani Agriculture Research Institute (BARI), and National Rural Support Program (NRSP). This festival not only celebrated the cultural significance of peanuts but also served as a platform for knowledge exchange and the dissemination of successful farming practices.
The speakers and participants at the festival included former Federal secretary and director GBTI board Sardar Hamid Ali Khan who emphasized the significance of aiding farmers with subsidies, advanced agricultural machinery, and high-quality seeds, which would serve as a cornerstone for strengthening the nation's economy.
Among other prominent speakers were Ahsan Khan, Malik Ijaz (progressive farmers), Manzoor Hussain (Principal Scientist at the Groundnut Research Station), Tariq Tanveer (CEO of Agri-Tourism), Yousaf Shah (CEO of Pak Olives), Shakeel Ahmed (Deputy Director of the District Agriculture Department Attock), Dr. Muhammad Zafar Iqbal (Ex DG/Director Olive), Malik Riazuddin (Member of the District Council), Ms. Sara Mehmood (Gandhara Resource Center Pakistan), M. Ashraf Sumrah (Director-BARI), Mian Ziaddin (Ex-Director), Imran Sabri (Head of Commercialization at NARC), Malik Fateh Khan (CEO of GBTI), and Syed Asif Shah (Chairman of GBTI and Guest of Honor).
These distinguished individuals not only shared their experiences but also showcased innovative and value-added products, including agricultural implements, olive jams, olive pickles, olive oil, peanut oil, peanut butter, peanut sweets, and peanut milk.
CEO of Ghazi Brotha Taraqeeati Idara (GBTI), Malik Fateh Khan expressed gratitude for the organization's work with underprivileged communities, highlighting their role in community development through social mobilization. GBTI, on behalf of all stakeholders, acknowledged the meaningful participation of Rao Atif Raza, DC-Attock, who served as the Chief Guest at the festival. Mr. Raza not only honored the event but also pledged to work closely with farmers to address marketing-related issues concerning groundnuts.
He also promised to promote local products through women entrepreneurs, thus contributing to the economic growth of Pakistan.
The festival concluded on a high note, with certificates distribution among active participants and stallholders by Rao Atif Raza, DC Attock, marking the successful culmination of this year's National Peanut Festival.