Novo Nordisk to Lay off 400 to Focus on Innovation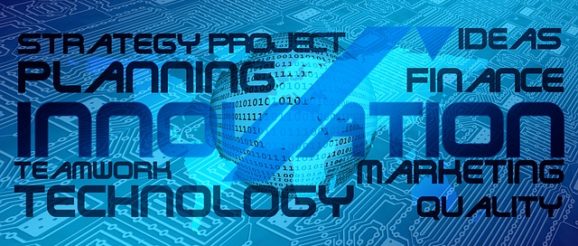 Novo Nordiskis laying off 400 staffers so it can shift funds toward biological and technological innovation. The layoffs will occur in Denmark and China. Last week, the company announced that it plans to invest about 115 million pounds over a 10-year period in a new research-and-development facility in Oxford (UK) that will create up to 100 research jobs.
"This is not a cost-cutting exercise," said Mads Krogsgaard Thomsen, Novo Nordisk's chief science officer, reports Street Insider. He indicates that the company's research-and-development budget will be larger next year than it is this year. "Our analysis shows that we have a surplus of manual labor and are lacking competencies in the digital sphere, informatics, data science, artificial intelligence and automations."
As part of this change in priorities, the company plans to create four "biotech-like units" in Denmark, the U.S. and the UK in order to push into innovative areas like stem cell research. It also, as Thomsen suggests, will increase its investments in automation and digital capabilities, including machine learning and artificial intelligence (AI).
Like all companies with a large focus on the diabetes market, Novo Nordisk is being pressured by pricing competition in the U.S. In May, the company indicated that U.S. legislation over high drug prices would decrease the company's sales by 1 to 2 percent.
In June, Danish publication Borsenreported that Novo Nordisk was considering a cost-cutting plan that would eliminate up to 3,000 jobs. Long-term financial targets were expected to be cut because of an unpredictable market.
Despite the expected drop of 1 to 2 percent, the company's five-year forecast for operating growth is still five percent. The company employees more than 42,000 people in 79 countries. In 2016, it slashed 1,000 jobs because of competition and pricing pressures by pharmacy benefit managers (PBMs).
The president and chief executive officer of Novo Nordisk, Lars Fruergaard Jorgensen, also has assured UK and Europeans that it will double its insulin stockpile in the UK due to concerns over the drug supplies in the wake of Brexit. He told reporters on Friday that some UK patients have found his email address and contacted him directly over their concerns should there be a "no deal" situation regarding Brexit.
Normally, Novo Nordisk keeps about eight weeks of insulin supplies in the UK. But because of Brexit, this has been doubled to about 16 weeks' worth. Jorgensen told reporters, "What we have committed to do is increase our inventory inside the UK — our products are refrigerated so there is a limit to how much you can do. But we are doubling our inventory so we have four months of supply in the UK."
Personally, Jorgensen indicated he is optimistic that politicians will work out a deal so vital things such as drugs and medicines will be secure, although negotiations may be last minute. "I think there will be rational behavior in the end," he said, "but it won't be until backs are against the wall."
Novo Nordisk isn't the only drug company stockpiling in preparation for negotiations to fall short. Sanofi, AstraZeneca, Novartis, Roche and GlaxoSmithKline have all stated that they are taking appropriate action to ensure drug supplies during Brexit, particularly if lawmakers can't get contracts in place in a timely fashion.
Pharmaphorum writes, "Echoing the views of Roche's CEO Severin Schwan in a separate interview last week, Fruergaard said that Brexit could make the UK a less attractive place to do business and research. The ideal situation for Novo Nordisk would be for the UK to mirror European decisions on centrally-approved new drugs. Should the UK choose to develop its own separate regulatory system, this will likely lead to delays adopting new medicines because of the extra bureaucracy involved, and the comparatively small size of the country's market compared with the EU and the rest of the world."