Opinion: Cryptocurrency feeding innovation economy in Georgia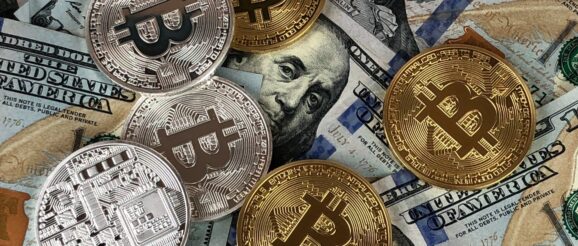 The vibrant role cryptocurrency plays in our innovation economy is critical, not only here in Georgia, but nationally and across the globe. It's important for us to seize the mantle of leadership here in Georgia and in the United States to ensure that this exciting technology grows, creates jobs, and delivers benefits for Americans. 
As Congress continues to build consensus around the regulatory framework for cryptocurrency, with current debates pushing forward a bipartisan bill, it is a key time to focus.
Cryptocurrencies and other digital assets are open and largely decentralized, allowing for numerous benefits for users and holders of various coins and tokens. This is enabled by the underlying blockchain technology which provides a distributed, immutable ledger of all the transactions of those assets. 
The transfer of money is faster, especially globally, allowing for the direct movement of assets or funds from one account to another more quickly. While financial intermediaries may see this as an immediate threat, they may stand to benefit by enabling peer-to-peer or a more direct money movement experience.  
Many see cryptocurrency as offering protection against inflation, delivering steady value. For those living and working in economies where the value of money can fluctuate wildly cryptocurrency can provide a critical buffer against volatile swings while ensuring low-cost transactions remain an option. 
Innovators and investors have a lot to be excited about with cryptocurrency and the blockchain. These technologies simultaneously bring the world closer together, allowing for transparency and the seamless transfer of currency across borders and economies, while also providing maximum security for one's own assets. American businesses are enabled to reach a broader range of customers around the world, bringing that value home.  
Here in Georgia, we are an epicenter for fintech. A full 70% of all U.S. transactions are handled by payment processing firms located in our state, earning us the nickname "Transaction Alley", with more than 200 companies offering banking, blockchain, information security, and data analytics services. From start-ups to large corporations, companies of all sizes are drawn to Georgia's diverse and tech-savvy workforce, lower cost of living, and business-friendly environment. 
The top 50 Georgia-based FinTech companies generate annual revenue of more than $72 billion and six of the ten largest U.S. payment processing firms are headquartered in the state. More than 30,000 professionals in Georgia (and over 130,000 globally) are employed by Georgia-based FinTech firms. 
Part of that success lies in embracing the latest innovations, like cryptocurrency, and staying committed to fully exploring, testing, and growing new industries that will leave a lasting influence, strengthening our economy. 
Investors and innovators here in Georgia believe that crypto and blockchain are part of the future and we, along with voters, want our policymakers to support these technologies. 
Support for building healthy cryptocurrency infrastructure is vital, and the crypto industry needs clear rules from Congress to grow. The passage of the 'Financial Innovation and Technology for the 21st Century Act' out of the House Financial Services Committee recently was a great step toward providing the clarity that our innovation economy needs. The U.S. Senate should take up this legislation, and our Senators here in Georgia should be leaders in ensuring that it gets properly amended, passed through Congress, and signed by the President. 
It is an exciting time for FinTech and for cryptocurrency and blockchain innovations. Every day, the future of our economy is being invented here in Georgia. I hope our lawmakers will continue to do their best to guide and steer good policy to support the innovations that will ensure the strongest future for our economy. 
The post Opinion: Cryptocurrency feeding innovation economy in Georgia appeared first on Rough Draft Atlanta.