Outside Edge -Why Britain's Major Tech Hubs Don't Have A Monopoly on Digital Talent And Innovation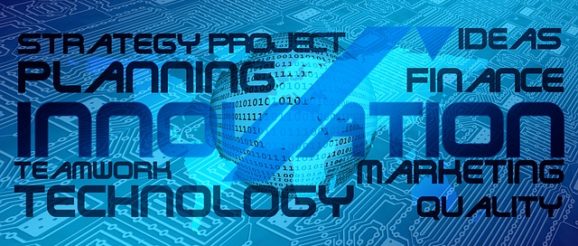 Do we all get a bit too hung up in the idea of "tech clusters" – those tightly defined geographical areas where innovators gather in numbers and deal-hungry VCs prowl in search of the next unicorn?  
Well, according to David Richards, co-founder of data migration company, WANDisco, the answer to that question is "yes," and for one good reason. "I.Q.," he asserts is distributed evenly."  
Established in 2005, WANDisco has headquarters both in Silicon Valley and in the South Yorkshire city of Sheffield while also supporting a growing operation in Belfast.  Richards believes that tech talent – and therefore tech companies – can flourish just about everywhere. And from his perspective as a board member of Tech Nation – the body set up to assist early-stage companies to scale up – he is keen to see the digital economy taking root right across the United Kingdom.  
British by birth, Richards set up WANDisco in partnership with Dr. Yeturu Aahlad – currently the company's chief scientist – with a focus on enabling companies to move data across distributed computer networks, enabling collaboration. Times have moved on since then, and today, WANDisco facilitates the migration of data to cloud networks. It's a lucrative market and the company has a $400 million market cap. Originally based in California, the business created its Sheffield operation for commercial reasons. "We knew that scaling a business solely from Silicon Valley would be expensive and risky," he says. "We needed to have an offshore presence.  
The Back End Of Beyond
But why Sheffield and Belfast? Well as Richards sees it, there is currently something an obsession with geography in the tech world that doesn't really stand up to analysis. It's often considered that to get a tech company up and running successfully, it is essential to locate to a hub such as London, Oxford, Cambridge, Manchester or Bristol. That's where the talent is and, perhaps equally importantly, that's where the VCs focus their activities. Access to customers is also an important factor. To work out of an established cluster is tantamount to consigning yourself to the "back end of beyond."    
Richards doesn't buy into the back end of beyond argument. As he points out, the UK is a small country and nowhere is very far from anywhere else. "If you think about it, Sheffield is just two hours on the train from London," he says. "That's no distance at all."  In other words, wherever you are, you are never far away from potential customers, investors and partners.   
And talent needn't be a problem. Richards cites the example of Northern Ireland's capital.  "Belfast proved to be something of a hidden gem," he says. "For one thing it has Queens University – which is very good – but also businesses such as Intel. Nortel and U.S. banks have had a presence there." All of them have nurtured skilled workers. And in terms of retaining talent,  relatively low housing costs by U.K. standards mean tech workers enjoy a high standard of living.
Richards' anecdotal view of Belfast is supported by statistics published in 2019 by Tech Nation, which found that the city supports more than 8,000 tech jobs in a local industry with an £875 million turnover.
Beyond The Usual Suspects
But Belfast is not unique. As the same report points out, cities across the UK are benefitting from a digital technology boom and they include not only the usual suspects – London, Cambridge, etc – but also locations associated with more traditional industries, such as Newcastle, Cardiff and, indeed, Sheffield.  
Richards joined the board of Tech Nation in part because he was excited by the organization's brief to encourage collaboration and networking between entrepreneurs right a across the U.K. He welcomes the emergence of new centers of entrepreneurial activity, but he still sees challenges in terms of creating an ecosystem in which young businesses can successfully scale up. 
Not Enough Entrepreneurial VCs
Finance remains an issue. As Tech Nation acknowledges, most equity investment is still focused on London. Richards says the larger sums needed to scale are still difficult to obtain. He puts this down to the culture of British venture capitalism. "The biggest challenge is the low number of entrepreneurs in the VC community," he says. "In the U.K. capital tends to be allocated by non-entrepreneurs."  That leads to a certain risk aversion, he believes. 
Maintaining the flow of talent is another key issue. Richards believes IT teaching in British schools remains very weak. To remedy that he founded the David and Jane Family Foundation, which offers courses in computer science. Courses will be available in 25 academy schools (state funded but independently run) next year and he hopes the scheme will be adopted nationally.  
Brexit Is Impossible 
But Richards' biggest fear for the tech industry – and all the other industries have that undergone a digital transformation – is the kind of no deal Brexit that would prevent UK companies from storing and processing data on European citizens. He believes that a no-deal Brexit would force businesses to relocate their data-processing activities to  Europe, effectively collapsing an important segment of the British economy. "A no deal Brexit is impossible," he says.  
Although London still dominates, the innovation economy has spread across Britain. That doesn't necessarily mean the end of clusters – we're probably just seeing more of them in diverse places. That's a healthy thing, but education, finance and the ever-present threat of a no-deal Brexit continue to challenge the growth of the industry.