Par Equity £67M investment to accelerate innovation in Northern UK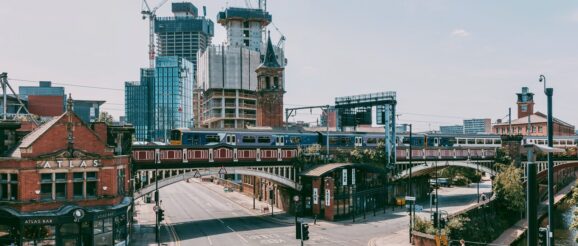 Today Edinburgh-based VC Par Equity announced the first close of £67 million led by Scottish National Investment Bank and British Business Investments.
The firm has secured a first close of £67m to boost innovative technology companies with high-growth potential in the North of England, Northern Ireland and Scotland. It will continue raising capital to close out the full £100m target fund size.
Launched in 2008, Certified B-Corp, Par Equity, partners with early-stage companies, operating B2B business models and with strong IP.
Many of these are innovating in healthtech, climatetech and industrialtech, often driven by new technologies such as robotics, photonics, advanced materials and artificial intelligence.
To date, the firm has invested over £160 million into 77 early-stage technology companies to date, with 30 exits, including Edinburgh-based Current Health, which was Europe's second-largest digital health exit ever following its sale to Best Buy for a reported $400 million.
On the fund's launch, Paul Munn, Managing Partner at Par Equity, said:
"Accelerating innovation and talent in this part of the UK is an absolute priority for us, and we believe this fund can be a positive catalyst for the local tech ecosystem.

Not only are we uniquely delivering capital to scaleups in the region, but we hope this fund will trigger a mindset shift to encourage and enable our very best and brightest companies to shine on the world stage."
Andrew Noble, Partner at Par Equity, who led the fund's launch, added:
"People often forget that the North of the UK is a big market in its own right. Worth around $1 trillion in GDP, it would be the eighth-largest economy in Europe but is still largely overlooked by investors.

We are surrounded by incredible innovation in this part of the UK, and we must now turn these fledgling start-ups into global category leaders. We look forward to working with these companies to unlock those ambitions.
Judith Hartley, CEO of British Business Investments, said:
"The Regional Angels Programme plays a vital role in developing the early-stage funding ecosystem across the UK Nations and regions. Par Equity was one of the first delivery partners of the programme, and we are really pleased to continue our support for them, through Par Equity Ventures I LP, targeting Series A follow-on commitments for smaller businesses across the North of England, Northern Ireland and Scotland."
Lead image: Joe Cleary.