Pathways to Inclusive Innovation: Insights for Ontario and beyond – Brookfield Institute for Innovation + Entrepreneurship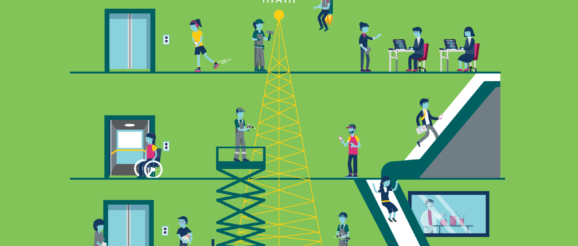 About this Report
Pathways to Inclusive Innovation explores promising approaches to driving inclusive economic growth through innovation policies. At the core of this case study based research is the idea that policies designed to foster innovation should aim for a more equitable distribution of benefits with special attention paid to workers who are at risk of being disrupted or disadvantaged by technological change.
Distribution Sensitive Innovation Policies (DSIPs) present an opportunity for policymakers, employers and stakeholders to pursue innovation-driven economic goals, while ensuring workers are not left behind in the process. By highlighting case studies from Finland and North Carolina, the report provides an in-depth look at how DSIPs can create new pathways for displaced or at-risk workers to participate in innovation-driven growth. Through these examples, the report underscores the economic and social value of initiatives aimed at retraining and transitioning workers displaced by advances in technology. In doing so, it demonstrates the potential to align the goals of economic growth and inclusion.
These case studies offer valuable lessons for Ontario, and for Canada as a whole. For a quick snapshot of the top findings in this report, read our latest op-ed published byApolitical.
Read this report to help you:
Learn about innovation policy initiatives that prioritize both economic growth and worker reinclusion, including through an in-depth look at their design and motivation.
Look at the specifics of what inclusive innovation policies can include and achieve.
Understand what stakeholders consider to be the major challenges and success factors in both North Carolina's BioWork Course and Finland's Bridge Program.
Discover what lessons these two case-studies could yield for Ontario, to support economic growth and help workers succeed in a changing economy.
Key findings from the report:
Innovation policies aimed at fostering both growth and inclusion (also called "distribution-sensitive innovation policies") have been able to yield strong results in helping workers find new opportunities in contexts of technological and economic change.
In pursuing worker inclusion through innovation policies, upskilling and retraining—while important—are not sufficient. Successful programs also need to build resilient networks, obtain accurate knowledge of demand, and incorporate flexibility to maximize benefits and overcome challenges.
Anyone can be a driver of innovation. As these case studies demonstrate, workers with various types of experience and skill sets can contribute to innovation and growth when provided with the opportunity.
Finland's Nokia Bridge program and North Carolina's Biowork Course show how innovation policies can be applied to diverse contexts to achieve greater inclusivity and strong economic growth.
Sign up for our newsletter