Tekmar Snaps Up Subsea Innovation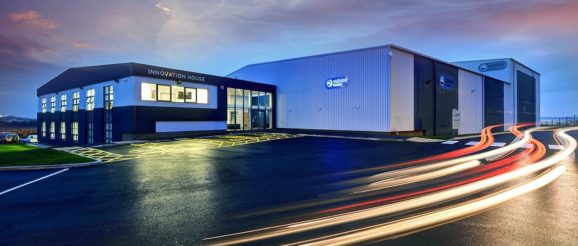 Tekmar has signed a sale and purchase agreement for the acquisition of Subsea Innovation.
The proposed acquisition represents the Group's first transaction since its successful AIM admission in June 2018, launching the Group's strategy to acquire offshore energy businesses.
Subsea Innovation, which currently operates largely in the oil and gas market will bring engineering in the design, development and manufacture of back deck equipment and subsea pipeline repair clamps to Tekmar's portfolio, along with a blue chip client list and engineering team.
James Ritchie, CEO of Tekmar Group, said:
"When we floated on AIM we promised investors a dynamic business with a clear plan for the future. Today is just one part of the implementation of that plan and we are delighted to welcome Subsea Innovation into the Tekmar Group."
Subsea Innovation employs 27 staff, including management team, all of whom will remain with the business post acquisition.
Subsea Innovation and Tekmar have shared heritage. In 2011, Tekmar Subsea Limited, originally founded by two commercial divers in 1985, divided to form two new entities Tekmar Energy Limited and Subsea Innovation Ltd.
Alasdair MacDonald, non-executive chairman of Tekmar, said:
"Given the heritage, focus on engineering excellence, complementary products, shared markets and Subsea Innovation's track record in the delivery of back deck deployment equipment, the Board of Tekmar believes the acquisition is an excellent commercial, cultural and technical fit.
"Our vision is to continue building on Tekmar's position as the global leader in subsea cable protection systems in the offshore wind market and to become the partner of choice for the supply of subsea protection equipment to the global energy markets."
Dave Thompson, managing director of Subsea Innovation, added:
"The team at Subsea Innovation is hugely excited by this move and view it as the start of the next phase in the development of our business. The oil and gas market is already showing clear signs of recovery; Tekmar's backing and its global offices and support functions would enable us to capitalise on this upturn and make strides towards our goal to become a global leader in both oil and gas and offshore wind."
Subsea Innovation will continue to trade under its own name and remain as a separate legal entity.