Pete Dye's careers, innovation and creativity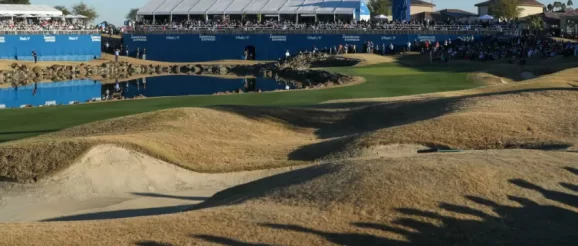 Pete Dye's name is synonymous with innovation and creativity in the world of golf course architecture. His design approach has evolved over the decades, creating wonderful fields and influencing many of today's top architects.
When talking about Pete Dye it is important to remember that his wife, Alice Dye, has contributed a lot to all his projects. In fact, the credit for the famous 17 of Sawgrass is due to her.
Dye's career can be divided into two distinct phases, each characterized by a unique approach to design compared to its contemporaries.
Pete Dye, story
Pete Dye's journey into the world of golf course design began in the late 1950s. While all designers of the era mass-produced fields that adhered to the conventional norms pioneered by Robert Trent Jones Sr., Dye's fresh perspective and determination to challenge convention enabled him to create true masterpieces from his earliest designs. His first major creation, Harbor Town Golf Links in 1969, heralded a revolution in golf course architecture.
Harbor Town, located on Hilton Head Island, South Carolina, departed from the conventional designs of his time. Instead of emphasizing sheer length and punishing roughs, Dye, inspired by Golden Age courses, focused on strategy, dictating the placement of tee shots based on the nature of the green.
The fact that Harbor Town was a very short course by modern standards did not diminish its challenge, and to this day it is still one of the best courses on the PGA Tour. Dye utilized undulating fairways, strategically placed bunkers and angled greens to create a course that demanded precision and careful consideration for each shot, making it challenging for pros but enjoyable for regular players. Harbor Town's success demonstrated Dye's ability to create a course that demanded precise choices from players and rewarded strategy over sheer power. This design philosophy laid the foundation for what would come to be known as "risk and reward" in professional golf.
The second phase of his career was marked by the construction of very difficult pitches. The PGA Tour commissioned him to run a series of courses called the Tournament Players Course, TPC, the first and most famous of which is the Sawgrass TPC. These courses have been exclusively designed to challenge the best golfers in the world, taking the average golfer out of the equation.
Dye courses at this stage are known for their visually intimidating features, including deep bunkers, water hazards and complex greens. These challenges were designed to increase the drama and excitement for both players and spectators.
One of the defining aspects of Pete Dye's career has been his hands-on involvement in the process of building his fields. Unlike many other golf course architects, Dye was known for shaping the terrain himself with bulldozers and excavators, and crafting each hole with meticulous attention to detail.
Dye's deep involvement in the construction not only showcased his dedication to his craft, but allowed him to adapt and refine his designs as the fields took shape.
As he himself declared: "I don't need to draw the details of the holes on paper, because I will be present when they are built and I will decide at the moment".
This willingness to adapt has led to the creation of fields that are perfectly in harmony with their natural surroundings, while still presenting the challenges for which Dye was famous.
One of Pete Dye's most important legacies has been his pupils. The architects who revolutionized golf course architecture at the turn of the millennium were all his apprentices. Bill Coore, Tom Doak, Rod Whitman and many others have all worked closely with Dye, carrying forward his visionary approach to construction and his inspiration from the past.
Whether it's the short, strategic charm of Harbor Town or the daring challenges of TPC Sawgrass and Whistling Straits, Dye's legacy lives on in the many golf courses he built around the world, and those built by his students.