This is how science and innovation have elevated MTFA, Singapore's oldest Muslim charity – The Peak Magazine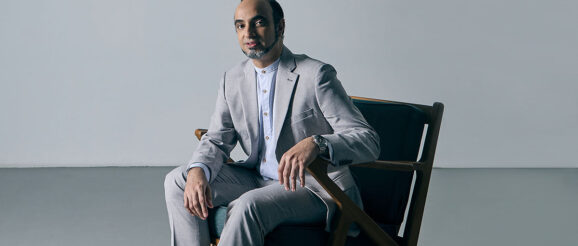 The power of science is arguably a driving force for positive change. Dr Abdul Qader Al-aidaroos understands exactly what that means. His transition from a research fellow at the Agency for Science, Technology and Research's Institute of Molecular and Cell Biology to the executive director of the Muslimin Trust Fund Association (MTFA) has brought forth a new era of innovation and impact at Singapore's oldest Muslim charity. 
A transformative experience during his tenure as the chairman of MTFA's dialysis centre sparked his passion for bridging science and charity. Seeing parallels between lab research and clinical data, he realised that data analysis, its application, and intervention could immediately impact patients' lives. Driven by this revelation, he sought to have a more profound influence beyond the lab. Coincidentally, at the time, the position of MTFA head was open.
Securing the position in 2019, Dr Qader embarked on a mission to infuse scientific thinking into the charity. He led the transformation from a paper-based setup to a paperless one, embracing modern tools and project management systems. His emphasis on data-driven decision-making revolutionised MTFA's approach to problem-solving, nurturing a culture of innovation and collaboration among the staff. 
"The team has not only grown in their technical abilities but also in their mindset and approach to work. Now, the team reflects this proactive thinking. What was once a conservative group now generates bold ideas, truly embodying  'blue sky' thinking."
While such encouragement may mean more work, the motivated team continues to step up. MTFA, with its 119-year legacy, has expanded its reach further since Dr Qader's arrival. He declares with pride that MTFA has been launching new initiatives every year since he joined. 
Recognising the pressing need for transitional support for young adults aging out of orphanages, Dr Qader initiated the Ihsan Living programme two years ago. This unique venture, which MTFA aims to open for public application later this year, provides safe accommodations and crucial life skills for vulnerable youths to navigate independent living successfully. 
He recalls how "I saw boys in their late adolescence living alongside eight- and nine-year-olds in our boys' home", asserting that "a 20-year-old cannot be following the same programme as a nine-year-old." 
This year, MTFA's ambitious undertaking is to help address the demand for dialysis services. Dr Qader targets expanding MTFA's current patient capacity by seven times within the next two years to meet the growing needs of kidney patients.
Beyond the charity's initiatives, Dr Qader recently created the Ihsan Network, bringing together corporate partners who share the organisation's vision. The network aims to create synergistic partnerships, amplifying the impact of charitable activities through shared resources and collaborative projects. 
Previously, he explains, MTFA was heavily reliant on public donations. The Ihsan Network will be a means to break out of that traditional mold. Although the Ihsan Network is still in its infancy stage, he is heartened by the corporate response and stands by the potential of the long-term project. "How can we work with different companies in the capacity to really uplift the community and achieve common goals?" he muses.
As he forges ahead with his vision of a better future, Dr Qader proves that by marrying science with the heart, charitable endeavours can be elevated to new heights of service to humanity.